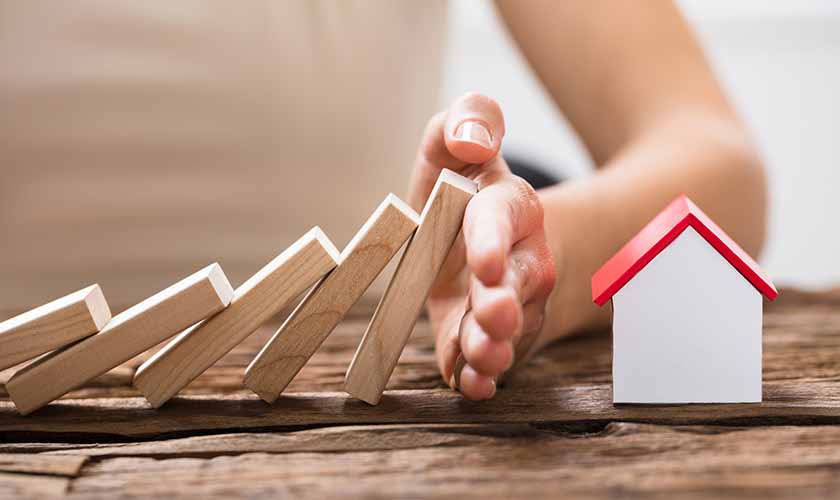 What does HO-2 broad form insurance cover?
This type of policy may include coverage such as the following perils, or instances in which you may be able to file a claim:
Falling objects (such as tree branches)
Damage from the weight of ice, snow, or sleet
Pipe damage including sudden or accidental instances related to pipes cracking, bursting, bulging, tearing apart, or burning
Damage caused by sudden and accidental damage from artificially generated electrical current
Freezing of major household systems such as the air conditioner and furnace
Water or steam damage coming from accidental discharge or overflow, such as from your water heater
HO-2 Broad form coverage also provides for all of the coverages under an HO-1 policy. This may include smoke and fire damage, vandalism, theft, lightning damage, vehicles, hail damage, and other types of losses. It is important to read through these coverages before deciding to purchase this form of insurance.
Limitations of coverage
HO-2 home insurance is not uncommon, but there are some exclusions that property owners need to know about before choosing this policy. It covers your home's structure as well as your belongings within it. There are limits to the amount of coverage it will offer for personal items, but most often, your items are covered up to that value. Some policies include home liability insurance. Not all offer this protection, though. Some property owners will want to consider purchasing additional coverage that includes liability insurance.
It is also important to know that HO-2 home insurance is a named peril policy. This means that it only covers those items specifically listed on the policy. If something happens to your home that is accidental and unavoidable that is outside the specific wording on this policy, the plan will not provide you with coverage for it. In other words, anything not named in the home insurance policy is considered excluded from coverage. Property owners need to read through and know those limitations.
Is HO-2 broad form insurance right for you?
It is not uncommon to be unsure of which type of home insurance fits your needs. There are a few key things that can play a role in your decision. Your agent can help to give you more insight into what your options may be and how well they fit your goals.