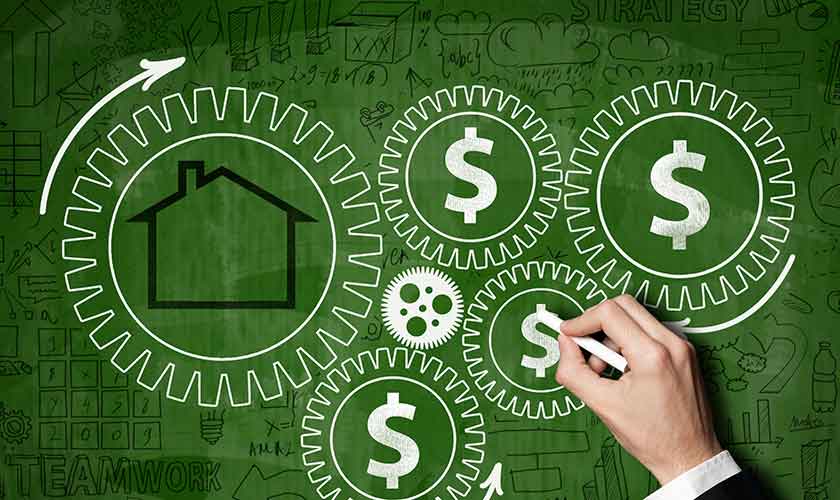 Don't overinsure
If there's damage to your home from a fire or flood, you'll need to rebuild the house, not re-buy it. The market value of your house isn't necessarily how much it would cost for restoration and repairs. For the personal property in your home, make sure to take careful inventory and determine the value of your belongings. When you opt for actual cash value, you may not have enough coverage to replace items that depreciate quickly. Although actual cash value saves you money on your monthly premium, the replacement cost coverage may fully cover replacing your things.
Bundle rour policies
Many insurance companies offer discounts if you have more than one type of coverage with them. When shopping for cheap home insurance, ask for quotes that include auto or other types of insurance.
Consider a higher deductible
A higher deductible, the amount of money that you pay out of pocket before the insurance policy pays, can lower your monthly payments. The trick with higher deductibles is to have most or all of that money on hand, just in case of emergencies. If you don't need the deductible monies, put them into a bank account where they can earn interest for you, instead of paying higher premiums each month.
Maintain good credit and renew coverage every year
Many insurance companies have better rates for customers who have a credit score of at least 650. If your credit score improves year over year, take advantage of these positive changes to renegotiate your insurance rates.
Make sure to shop around
Comparing quotes from several companies will give you the best options. However, when shopping for cheap home insurance, it's not always about the dollar amount of your premiums. You may also wish to consider customer service and responsiveness. If you have a fire or if your home is uninhabitable, you want an insurance company that responds promptly and doesn't delay your claim.
Safe homes save money
Certain riskier amenities in your home, like a swimming pool or trampoline, will raise your insurance rates, as the chances of claims are greater. Likewise, if you own certain dog breeds, like a pit bull, you may have higher rates. Having smoke alarms, intruder alarms and sprinklers can lower your rates, however, so make sure you put safety first.