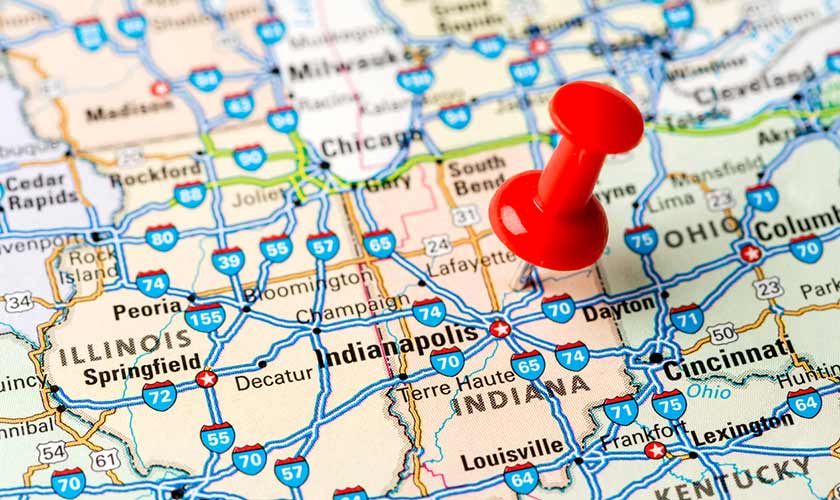 How is Indiana home insurance calculated?
Insurance providers calculate the cost of a home insurance policy by factoring how likely it is for something bad to occur. The more likely it is for a disaster to occur, the higher the cost of a home insurance policy. The potential disasters are known as risks and are generally crime, accident or weather-related.
Keeping an insurance policy up to date
Due to the rapid increase in home construction and rebuilding costs, most insurance carriers provide self-adjusting policies to keep up with inflation. The policies automatically raise the limit of a home coverage plan as the construction costs go up. Via such plans, policyholders are better able to keep their insurance coverage current with inflation, so they're able to rebuild if their house is ever ruined. Without such a provision, coverage that was once sufficient may pay lower than the replacement cost when a loss happens.
Policyholders are urged to review their home insurance coverage at least a year. They should also adjust the coverage according to construction costs at the time of the review.
Additional home insurance protection
Homeowners looking to acquire home insurance can ask to include certain belongings as scheduled items. This additional coverage is essential for expensive items that aren't sufficiently protected by a standard policy. Such pricey items include artwork, cameras, jewelry, coin collections, furs, musical instruments and stamp collections. The objects need proven appraisals for scheduled coverage.
Homeowners who own boats ought to carefully check if any unique coverage is required. Most insurance agencies allow the inclusion of boats and their accessories as scheduled items and offer additional liability protection.
Additional home insurance benefits
Most home insurance policies include personal liability protection. It guards the policyholder against bodily injury and property damage claims brought about by accidents to other people. Additionally, it protects the policyholder from accidental damages they cause to a person or another individual's property while away from home. Some home insurance policies may also include medical payment coverage.
Additional information on Indiana insurance
For additional details, don't hesitate to contact the Indiana Department of Insurance at 1-800-457-8283 or go to their website.