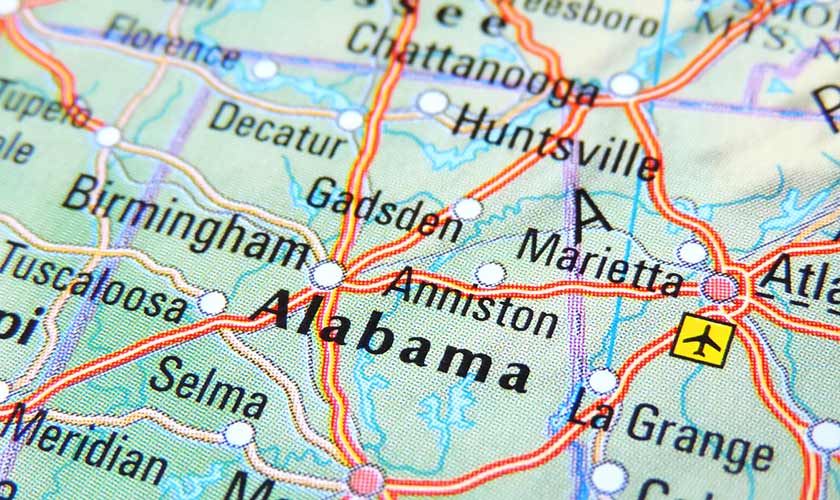 A standard home policy in Alabama covers:
Your house
Your belongings
Other structures like garages and fences
A more pricey plan might take the step further and include:
Additional living costs
Personal liability
Medical expenses when someone is injured on your property
Replacement costs for the roof
Wind and hail damage
Home insurance policies in Alabama can vary depending on the losses covered, which coverages you choose, and the type of residence you own. Every home is unique, and you have the option of customizing your policy to fit your needs.
The amount of home insurance you pay for your home depends on many factors. The average American homeowner pays $1,173 per year for home insurance. However, in Alabama, the average annual premium goes for $1,358. That makes Alabama the twelfth most expensive state for homeowners. Although the premiums may seem high, this coverage is enough to protect your assets.
How the claims process works
As a homeowner, you are required to report property loss immediately after discovery. A claim number is assigned at the time of the call. You are also required to report on a "Property Loss Notice" form, which is obtained and completed online. An in-house adjuster then determines if your claim requires inspection by a field adjuster or handling by mail.
The Alabama Homeowners Bills of Rights Act requires insurance policies and insurance companies to outline the rights of homeowners to ensure transparency. One such right is that policyholders have the right to reject any settlement amount offered by the insurance company.
Consumers who need assistance in dealing with unfair insurance practices can contact the Alabama Department of Insurance. It would be best if you first tried to contact the insurance company to resolve the issues.
The best way to file the complaint is through the insurance commissioner's website.