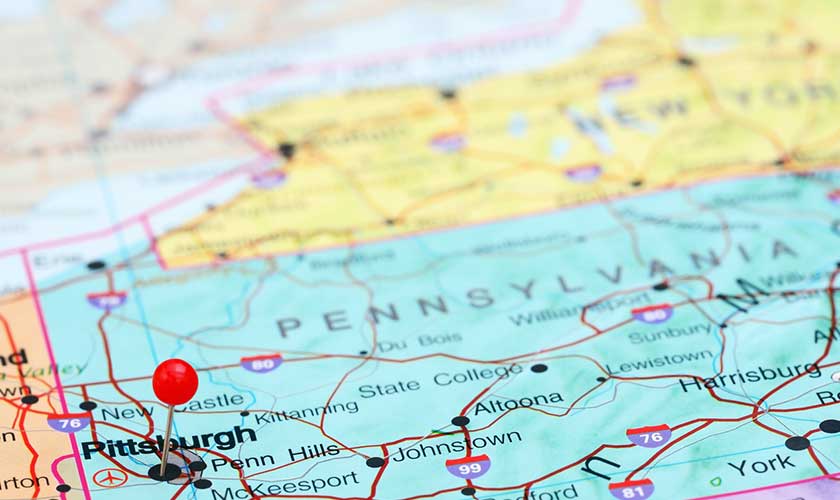 Licensed insurers
The Commonwealth of Pennsylvania obligates all providers of homeowners insurance to be licensed with the state. To verify that your homeowners insurance provider is licensed, visit www.insurance.pa.gov, and click on the "Consumers" page. If you obtain insurance from an unlicensed broker, you will not be protected by the Guaranty Fund if your provider refuses to pay the claim.
Flood insurance
While the Commonwealth of Pennsylvania is not typically prone to frequent flooding, homeowners can still obtain flood insurance from providers. The NFIP Dwelling Policy defines a flood as a "general or temporary condition of partial or complete inundation of two or more acres of normally dry land …" It also stipulates that at least two properties must be affected by the flood waters, and that the water must have originated from overflow of "inland or tidal waters" or any other source of runoff, including mudflows. If your property is in a Special Flood Hazard Area (SFHA), your mortgage lender will require this insurance. However, if you feel as though you need this insurance, you can speak with your provider about the rates of coverage.
Public adjuster
If you need to file a claim against your insurance company, you are entitled to avail yourself of a public adjuster. This is a state-employed, public adjuster who can assist in the assessment and filing of a homeowners insurance claim. They advocate for you, the consumer, and are in no way associated with the insurance company. To find an adjuster, visit www.insurance.pa.gov, go to the "Consumers" section, and click on "Find Insurance Professional." You can also contact the Insurance Department's Bureau of Customer Service to report a problem with a claim or an insurance provider.