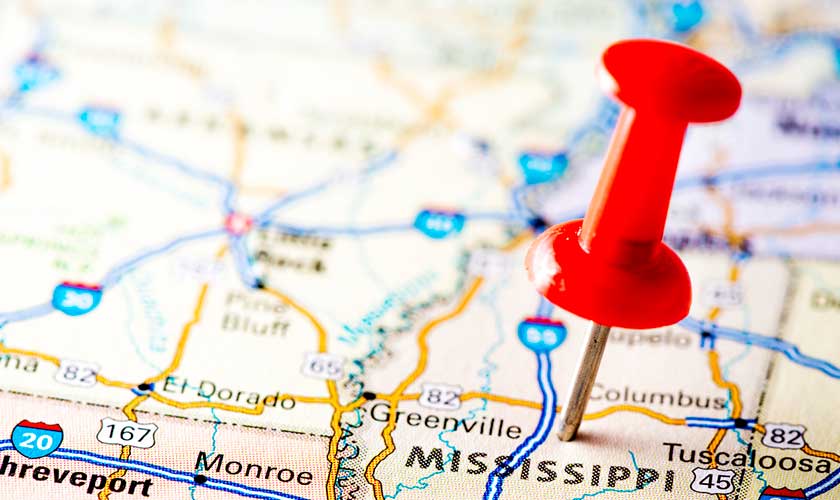 Mississippi is at risk of natural disasters such as hurricanes, tornadoes and floods. Because of the increased risk, the cost of home insurance in the state is higher than the U.S. average.
Homeowners in Mississippi can choose policies that provide coverage for different perils. Policies can be '"named peril", "open peril" or "all risk." The more perils or potential causes of damage a policy covers, the more expensive it will be.
Homeowners policies also have a deductible amount, which means that the policyholder pays a certain amount out of pocket to repair any damages before the insurance company pays the claim. Policies with a higher deductible are usually cheaper, but homeowners may find it difficult to pay more out of pocket each time damages occur. This is especially true in areas of Mississippi that are at greater risk of severe weather and natural disasters.
Inventory of belongings
Insurance companies in Mississippi may require that policyholders keep a list of home contents and belongings, including the prices and purchase dates. It's a good idea to keep receipts, especially for more valuable items, to prove the original cost in case they're damaged and you have to file an insurance claim.
Flood insurance
Most homeowners insurance policies don't include flood coverage. Some communities in Mississippi participate in the National Flood Insurance Program (NFIP). If your property is in a high-risk area for flooding, your mortgage company may require you to have flood insurance. You can purchase these specialized homeowner policies from insurance agents or by calling the NFIP.
Cancellation rights
Mississippi insurance regulations state that policyholders are allowed to cancel their insurance and are entitled to a refund of any unearned premium. Home insurance customers also have the right to be informed in writing about any changes to their policy at renewal.