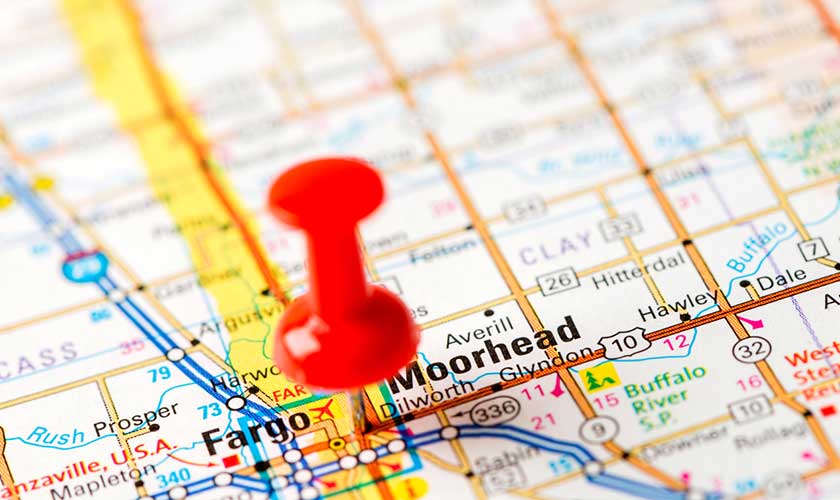 Failure to insure your home will cause your lender to purchase special insurance and add the cost to your loan under the forced placed insurance arrangement.
Types of policies
A North Dakota homeowners insurance policy provides the following types of coverage; dwelling, personal property, other structures, liability protection, guest medical protection and additional living expenses protection. There are other coverages you may want to consider in addition to your basic homeowners policy. These include flood, sewer backup, earthquake and umbrella coverage.
Policies vary depending on what perils you are protected against.
Eligibility requirements for home insurance
For an individual to be eligible for home insurance under North Dakota law, one must be an owner or tenant of one of the following categories of dwellings:
A house
A condominium
A cooperative unit
A rented room or apartment
The state allows each insurer to set their own premium rates without prior approval. According to the National Association of Insurance Commissioners, the average annual North Dakota homeowners insurance premium is $2,128. Home insurance rates in North Dakota vary depending on the location.
How much coverage should I carry on my home?
The amount of coverage you should carry is determined by the type of policy you take, whether the coverage is provided on a replacement cost basis or an actual cash value basis, and what your lender may require. It's worth noting that to receive full payment for loss or damage under a homeowners policy, you must insure your dwelling for at least 80% of its replacement value.
Home insurance can be denied for any of the following reasons:
Filing multiple claims
Living in a high-risk area
Not paying your premiums
There is an unacceptable risk on your property
The property is in poor condition
Committing fraud or misrepresentation
An insurer should send a detailed explanation of why your home insurance application was denied.