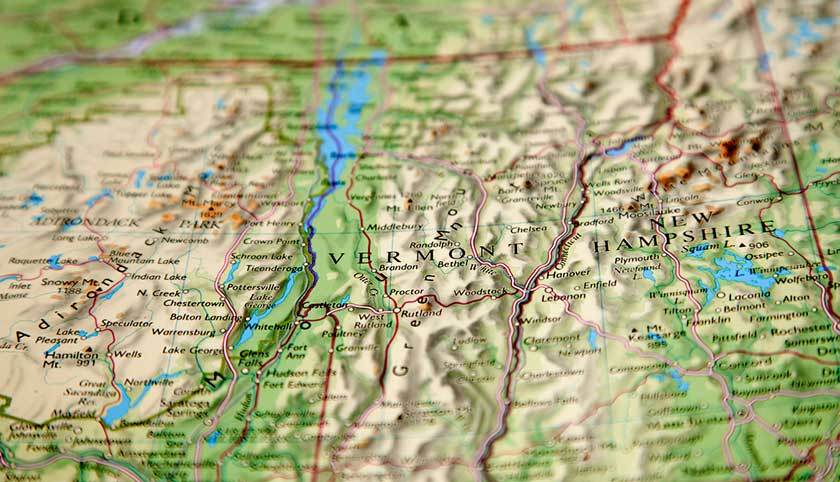 Home insurance costs
The average annual home insurance cost in Vermont is $723, but you can find coverage as low as $300. The price depends on the company you choose and the specific types of coverage you require. The most common homeowners coverage types in Vermont include:
Dwelling coverage
Personal property coverage
Secondary structure coverage
Loss of use coverage
Most home insurance policies also require that the property doesn't remain vacant past a specified period. Properties such as vacation homes that may be unoccupied longer than 30 days typically require a separate vacant property endorsement to be added to the standard homeowners policy.
Single-family home insurance
Vermont State insurance providers use different abbreviations for their closed and open-peril policies. HO-1 is a standard policy type that offers limited covered perils, while HO-5 is a robust policy with better perks. HO-8 is more like HO-3, but tailored for older homes. Providers reserve the right to make any peril closed or open. Primarily, closed perils refer to specific list of risks covered and restrict protection to those individually defined risks. Open peril policies list the risks excluded by the insurer and offer protection for any non-excluded risks.
Mortgage home insurance laws
In Vermont, lenders usually require that homeowners purchase minimum insurance coverage for their property. If they don't, the lender will take it upon themselves to buy a policy. Unfortunately, lenders only purchase sufficient coverage to protect the dwelling itself, without regard for belongings and valuables that might be inside the house. Also, they don't look for competitive prices because they pass on the cost on to the homeowner by adding it to their monthly mortgage payment.