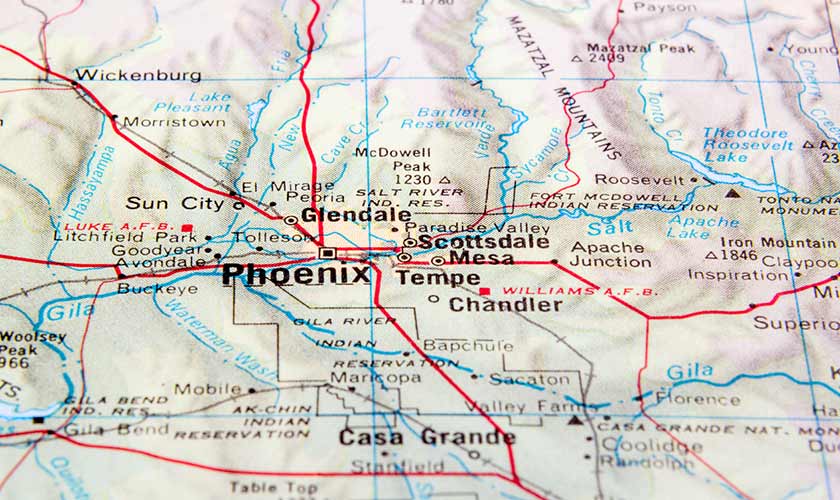 An insurance cover protects your personal property, dwelling, and other structures in case you face disasters such as wind damage, vandalism, fire, or theft.
Several insurance companies in Arizona offer home insurance policies. To get the best-priced plan, you need to compare the cost of the policies provided by the different insurance providers.
A good insurance provider
A good insurance company honors claims requested by the insured, provided the claims are relevant to the type of cover the insured took, and there's proof of liability. Arizona has laws that protect citizens against insurance providers that are not faithful.
The malpractices by some insurance providers include:
They misrepresent facts on insurance policies to lower payments or to avoid it altogether
They act slowly whenever an insurance claim arises
They hurry with investigations to prevent payments
They fail to honor requests after shoddy investigations
They don't acknowledge or deny claims fast enough even if there's evidence of liability
They are not prompt in paying claims until they get pushed
There are many other underhand tactics that insurance providers use to deny justice to the insured. Let your attorney deal with all your cases of insurance.
What the Arizona laws require
The law requires insurance companies to acknowledge receiving a claim request within ten business days. Also, they must provide the insured with the necessary assistance, instructions, and claim forms promptly. The carrier must respond to any issues raised by the insured within ten business days.
Secondly, the insurance provider is required to complete investigations within thirty business days after receiving the claim. In case they can't complete the investigations within the 30 days, they must explain to the insured through writing why they need a time extension.
The carrier must deny or affirm claims within fifteen business days after getting proof of losses. They must also respond to any query from the insurance department within fifteen business days. In case a loss is proved and liability established, the insurance company should settle the claims within thirty days.
Many other provisions protect the insured in case of losses. Your attorney should be in a position to handle all the issues that relate to your insurance claims.