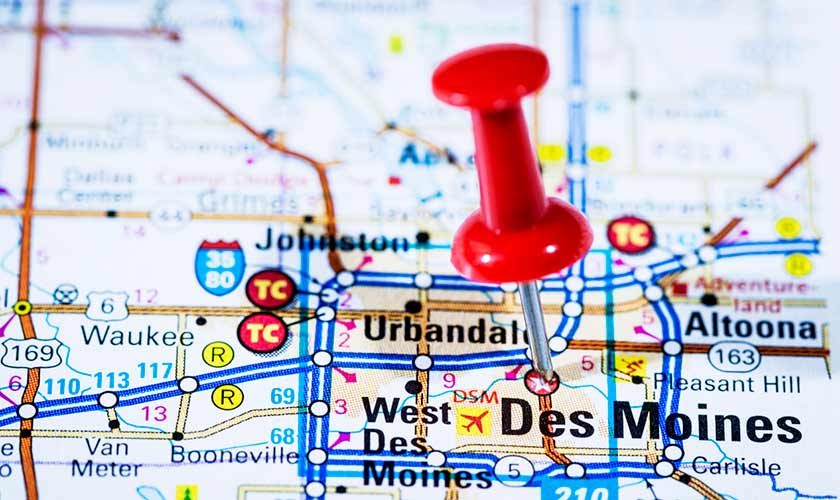 What is the importance of home insurance laws?
Home insurance companies are not monitored by any federal regulatory agency but by individual state agencies. In Iowa, the state reviews the policy forms of home insurance companies, and the rates charged for different types of insurance, which must all be in compliance with state law. The main reasons for regulating home insurance companies is to:
Maintain insurers' solvency
Protect insurance applicants and policyholders
Regulate the premium rates charged
Iowa is interested maintaining insurer solvency to protect the state's residents. If the insurers become insolvent and are unable to pay claims, it's the state residents who suffer. Other measures the state takes to protect insurance policyholders include ensuring that:
Insurance companies do not misrepresent the products they offer
Insurance contracts are comprehensible to policyholders
Insurance policies have particular provisions to avoid difficulty in comparing different policies
Reserves regulation
The state of Iowa requires that home insurance companies maintain minimum policy reserves in order to cover any future liabilities. The policy reserves should be reported as liabilities in the accounting statements of the home insurance companies. Insurers must also maintain unearned premium reserves to cover any expected future losses.
Investment regulations
Home insurance companies in Iowa are prohibited from making risky investments, mainly because the future value of such investments cannot be ascertained with a reasonable degree of certainty. To enforce this regulation, home insurance companies are required to file reports so their portfolios can be rated.
Rate regulations
Iowa has an effective method of regulating home insurance rates. Basically, the rates must be adequate enough to maintain insurer solvency and also fairly priced to prevent unreasonable discrimination. Rating laws regulate how insurers change their rates.
Solvency testing and regular audits
Insurer solvency is a major concern to the state of Iowa. As such, the state regularly reviews home insurance companies for any financial problems. The insurers must file appropriate quarterly and annual reports regarding the same. Independent actuaries then verify whether each home insurance company has adequate reserves.
Iowa home insurance laws regulate home insurance companies that develop policies and sell insurance coverage to homeowners. The laws largely consist of solvency and market regulations. Solvency regulations maintain the solvency of the insurers, while market regulations ensure policyholders are fairly treated. Deceptive practices are also prohibited when home insurance companies are selling policies and settling claims.