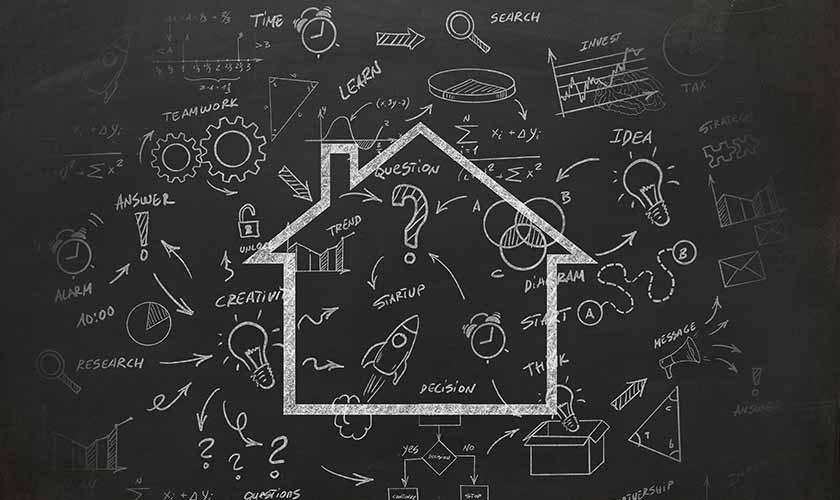 1. Shop around
When you buy a home, unless you pay cash, lenders require you to get homeowners insurance. Choose a policy carefully, considering the limits, coverage and deductibles. Keep in mind that bare minimum prices usually mean sacrificing some protections. After choosing your policy, the next time you deal with your insurance provider is usually during the claims process. Make sure that quality customer service is available around the clock to make that stressful time a little easier.
2. Look up the company's rating
A.M. Best provides objective ratings for most insurers in the United States. They compare different businesses and evaluate them using industry standards. The final assessment includes the company's ability to meet its claims obligations as well as other relevant criteria, such as customer service.
3. Look for discounts
You can get discounts based on habits that lower your risks. For example, many Insurance companies provide discounts for smoke detectors and storm shutters that are up to code. Burglar alarms and water fire safety systems may also net you savings on your home insurance premium. Improving your credit score can provide savings on your homeowners insurance as well.
4. Know the relevant costs
Your home insurance has to pay for the replacement cost of your home, which is usually higher than its market value. The market value signifies what a buyer will pay for the home, while a replacement cost represents the cost to repair or rebuild the entire house.
5. Consider deductibles
The deductible is how much you have to pay before the insurance kicks in. For example, on a $10,000 claim and a $2,500 deductible, the insurance company will give you $7,500 for the approved claim. Choosing a higher deductible helps keep your premium at an affordable rate. However, it also means you pay more out of pocket for a claim.
6. Know your home
When you buy a home, ask the seller for a claims history. That can help you catch items that will increase your homeowners insurance premiums. You can also request a free report every year from the Comprehensive Loss Underwriting Exchange. Sponsored by LexisNexis, this report pulls information from the database used by the insurance industry. The actual report includes a history of damage that resulted in a claim, including the amount paid, date and other useful information.
Answer questions as honestly as possible when you ask for quotes. That way, when you choose an insurer, you won't come across any surprises when you receive the premium total. Read over the policy carefully or ask your insurance agent to help you understand the coverage and costs. It's important to know that you can count on your policy to protect your home.