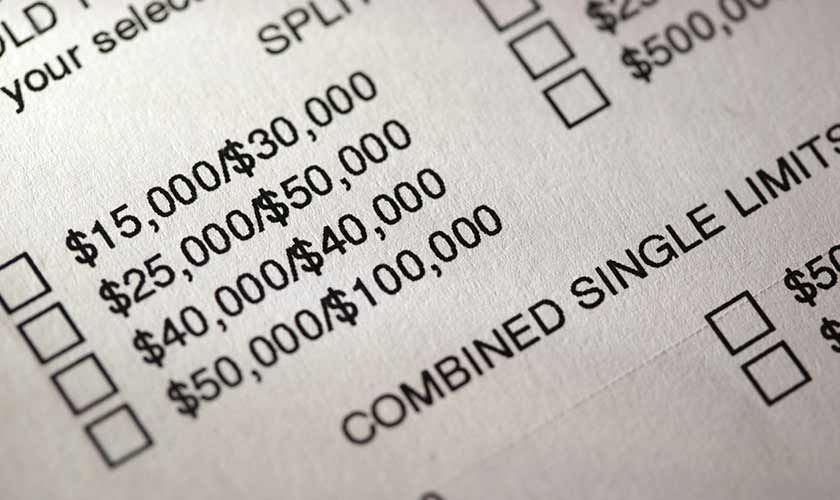 SR-22 filings are not required in every state, even if serious traffic violations have been committed. While these states might not require you to file an SR-22, they still require you to maintain any out-of-state filings that you may have, if that's a requirement of the other state's SR-22.
Who needs an SR-22 certificate?
Drivers who have violations against them are often required to have an SR-22 attached or endorsed to their car insurance policy. While there are a number of reasons why the state will order you to have an SR-22 attachment, the following list covers the most popular reasons:
When you've been caught driving your vehicle without a valid insurance policy.
If you're caught driving your vehicle under the influence of drugs or while intoxicated from alcohol.
If you're caught driving without a driving license or if your license has expired.
If you receive too many speeding tickets over a short period of time.
Getting an SR-22 certificate
Getting one of these certificates is relatively simple. You can purchase one via the internet or you may be able to purchase one directly from your insurance company. Meeting with an agent of an insurance company is probably the best choice as it can help you to get an accurate idea of what the SR-22 certificate means and how much you should expect to pay for it. Generally, the cost of the certificate isn't that expensive, and you should expect it to cost no more than $20 per filing.
You should be aware that not every single car insurance company that you contact will be able to provide you with SR-22 insurance. This is usually because drivers that are subject to the classification are often the drivers the present the highest risks. As insurance is based on risk, it may not be in the best interests of an insurance company to insure a driver who is likely to make a claim as a result of an accident.
How an SR-22 impacts you
While the cost of an SR-22 itself is not very expensive, the impact that it could have on the overall price of your premium could be considerable. When you find an insurance company that is prepared to insure you despite your SR-22, you should expect to pay more for your insurance than you did prior to receiving the insurance filing.
It's decided by the state how long the SR-22 will last. In many cases throughout the United States, the most common time for the filing requirement to be required can range from three to five years depending on where it is issued.