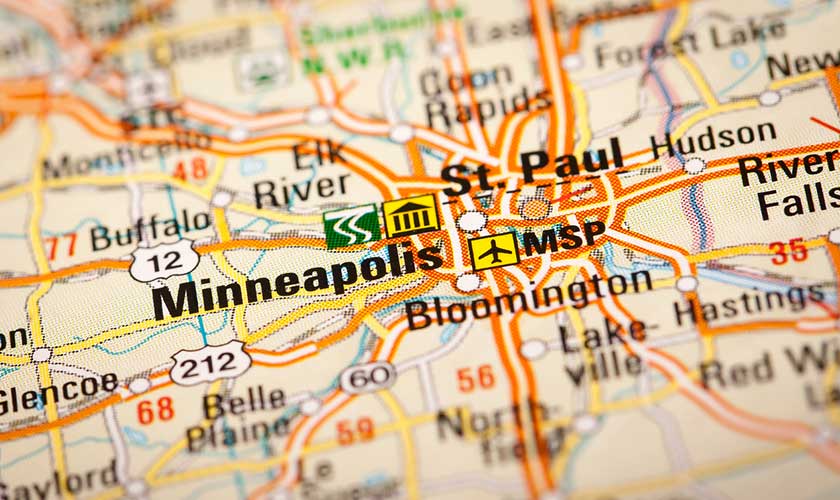 This article will discuss the various aspects you should know about Minnesota's auto insurance laws and requirements.
Minnesota is a no-fault state
Minnesota is in a small group of 12 states in the U.S that have no-fault insurance laws. No-fault means that in case of an accident, each driver should look to their own insurance provider for compensation regardless of who caused the accident (at fault).
This is different from the 'fault' states where the financial responsibility that follows an accident is charged to the driver whose actions caused the accident. In those states, the insurer of the driver who was at fault has to pay for the medical and damage bills. Failure to which their driver can get sued.
Nonetheless, despite all Minnesota drivers being required to possess personal injury protection insurance, the state law also expects motorists to have bodily injury liability coverage. The reasons for this are:
If the driver and occupants sustain serious injuries in the accident, their liability coverage allows them to sue the driver who was at-fault for pain and suffering even as their medical bills are being taken care of by their insurer.
Another important reason is that the Minnesota driver might get into an accident with a motorist who does not carry personal injury protection insurance (PIP). For example, getting into a collision with an out-of-state driver or getting into an accident while driving in a different state. In such instances, your bodily injury liability insurance covers you to ensure that you are not held personally liable for the things that your personal injury protection does not cover.
Required coverage and limits in Minnesota
As mentioned earlier, the law requires that any motorist carry auto insurance while driving along Minnesota's roads. And because there are different levels of coverage, the law requires that you purchase at least the most basic coverage for you to drive legally. Here are the required coverage and their most minimum requirements:
Personal Injury Protection. The aim of this coverage is to pay for the medical bills of an insured driver and their passengers, regardless of who was at fault. The minimum coverage required is $40,000 per person. Half of this usually goes into their medical expenses while the other compensates for lost wages as well as other injury-related costs.
Bodily Injury Liability: The purpose of this coverage is to pay for the injuries sustained by the other driver if you are at fault. However, since Minnesota is a no-fault state, this coverage usually applies if you get into an accident with non-Minnesota motorists, or in serious accidents where one driver's personal injury protection coverage cannot pay for all the injuries sustained in the accident. The minimum coverage required is $30,000 per individual or $60,000 for the entire accident.
Property Damage Liability: This coverage usually pays for the damage caused to the other motorist's vehicle and property. The minimum is $10,000.
The above is the most basic/minimum requirements for you to drive a car in Minnesota. As such, drivers should consider purchasing additional coverage since the bare minimum might not be able to offset all the bills that follow the accident. When that happens, you might find yourself having to pay out-of-pocket.
Proof of insurance
State law requires that you provide proof of insurance at any time whenever driving if asked for by the relevant authorities. This proof is usually either your Insurance ID card or proof of insurance through the Minnesota Automobile Insurance Plan.
Failure to provide this proof can see you get charged with a misdemeanor in court. This can result in either the suspension or revocation of your license, fines between $250 and $1000, or even possible jail time.
For additional information, contact the Minnesota State Auto Insurance at (855) 372-7400.