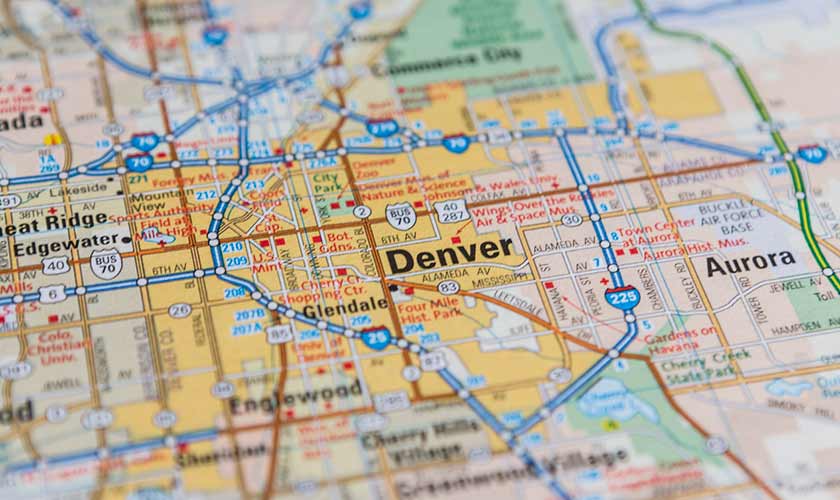 Vehicle operators are required to have proper liability coverage, and since 1997, Colorado has maintained a database that shows whether certain individuals hold the amount of coverage needed. The goal of the program is to reduce the number of uninsured and under-insured drivers on the road and make sure that everyone is accountable for their mistakes. The database is used by traffics court and law enforcement officers. So, what are the auto insurance requirements under the Colorado State law?
Colorado follows the tort tradition meaning that it is a 'fault auto accident state.' With this system, the individual liable for a car accident is responsible for any damages or harm incurred as a result of the accident. Ideally, the at-fault driver's insurer will absorb all the losses and compensate the affected up to the policy limits.
In this State, if an individual is harmed or experiences property damages arising from a car accident they can proceed in any of these ways to get compensation;
File a claim with his/her insurer, and if the losses are covered under the policy, the insurer will compensate him/her and then pursue subrogation against the insurance company of the driver who is at fault.
Directly file a third-party claim with the insurance company where the driver who is fault is insured.
File a personal injury lawsuit in a court of law against the responsible driver.
What are some of the required auto insurance coverage in Colorado?
Liability coverage – this insurance policy is mandatory by law. It is the coverage for the damages and harm that one driver causes to another person's property due to negligent. The policy is used to compensate for properties damaged, and in a case of bodily injury, it will compensate the victim for the harm. The law of Colorado requires car owners or drivers to have the following minimum amount for this insurance coverage;
$25,000 for body injury caused to every person
$50, 000 for body injury in every accident
$15, 00 to cater for property damage in every accident
Uninsured or under-insured coverage – this policy is designed to protect drivers from the under-insured and uninsured drivers. This means that in the case of an accident where another driver, who was either under-insured or uninsured, was at fault, the affected will use this policy for compensation. This is mostly applicable in the case of hit and run. Under-insured and uninsured coverage covers bodily injuries and other property damages. Colorado law requires car owners or drivers to reach the following minimum amount for under-insured or uninsured auto coverage;
$25,000 per individual involved in the accident
$50, 000 per accident caused by an under-insured or uninsured motorist
Collision and comprehensive policy – this is not mandatory, but it is important for car owners to have it for financial security. It is a requirement by lenders before financing the vehicle. Collision insurance is meant to cater for any damages arising from a collision accident which could be a collision with another car, object or due to a rollover. The coverage protects car owners from perils such as windstorm fire, floods, glass damage, theft, and vandalism.
Fines and penalties
Failure to have Colorado auto insurance comes with penalties which could either be monetary fines or license suspension until proof of insurance is produced. For first time offense, the fine is $500 together with the suspension of driving license while subsequent crimes are at least $1,000 and a license suspension for four months. The third offense is punishable by at least $1,000 in fines and eight months license suspension. The driver may be subjected to 40 hours of community services. He/she is also required to pay $40 as a reinstatement fee and file an SR-22 proof of liability insurance.