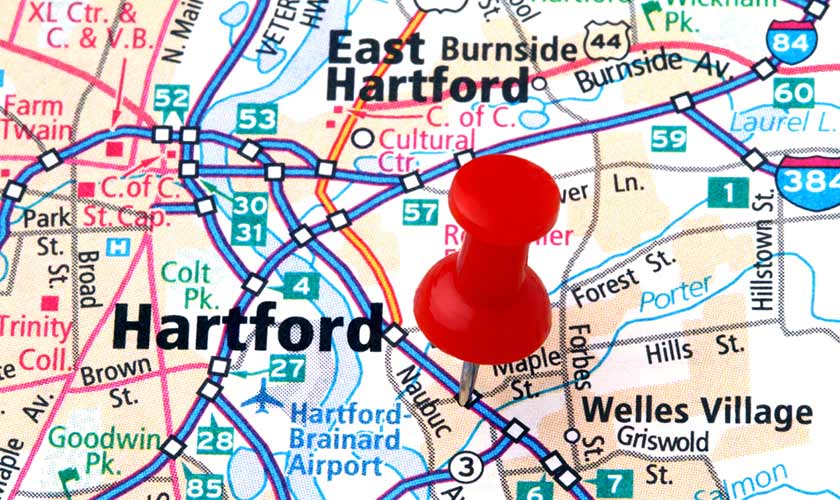 Connecticut is a Constitution state and one of the commonsense protection and also legal requirements drivers should have is an adequate Car insurance if you intend to live and drive in this State.
Below are guides to Connecticut basic car insurance requirements and laws:
Connecticut minimum insurance requirements
The laws of the state of Connecticut require a driver to have a bare minimum amount of car insurance policy. Any failure to do this attracts to severe penalties which may include a jail term, money fines or both.
In this case, you may be liable for medical costs and expenses that are associated with economic damage, property damage, physical and emotional pain and suffering.
Required coverage
All personal Vehicles in Connecticut State require the following liability coverage requirements.
$20,000 liability coverage for bodily injury per person on one accident
$40,000 liability coverage for bodily injury for all persons on one accident
$10,000 for property damage liability
$20,000/$40,000 for uninsured/underinsured motorist coverage
In Connecticut, does one require an additional coverage?
Examples of additional coverage include Collision, Comprehensive and Personal liability. Connecticut State does not require you to carry them when you getting an auto insurance.
However, if you own other valuable assets or property, you should supplement the bare minimum requirements with comprehensive coverage to protect you from monetary loss.
Benefits of additional coverage
Additional coverage provides added security in the event that your car is stolen; Mother Nature causes damage or is involved in an accident. For instance Collision coverage will repair or replace your damaged vehicle if it is involved in an accident while comprehensive coverage pays for maybe damage caused by a fire or theft of your vehicle.
Penalties for failing to carry Connecticut auto insurance
The Connecticut State laws requires you to carry a proof of Connecticut vehicle insurance policy in order to show it to a law enforcement officer if he/she requests to see it.
Below are penalties if you don't carry your Connecticut Auto Insurance:
The fine for a first offense goes for a minimum of $110, three months of prison time or both.
The state of Connecticut also requires all insurance companies to report when a policy is canceled. During this time, the Connecticut DMV will request for a proof of insurance. If you do not provide it within 30 days, you are subjected to a fine of up to $200, and your registration may be suspended. For your registration to be reinstated you will have to pay a fee.
Your registration and driver's license may be suspended for six months of subsequent convictions and one month for first offense
Your vehicle can be seized and you will have to pay for storage and towing fees until you have provided proof of Auto insurance.
Connecticut car insurance premiums
In Connecticut State, car insurance premiums are normally regulated by the Connecticut Insurance Department. These insurance companies are endorsed to award discounts and charge premiums based on the following factors.
Your gender
Your marital status
Your age
Your geographical location
Your driving record
Previous auto insurance coverage
The type of car you are insuring
The type of car you are insuring
Prior auto insurance coverage and credit history
How much you drive
Required documentation as a proof of insurance
You can provide one of the following In order to provide proof of insurance.
Copy of Insurance Policy or Binder
Insurance ID Card
You should always preserve this proof of financial responsibility and insurance to enable you present it:
After an accident
Anytime you are operating a vehicle
When asked by a police officer
When registering the Vehicle in Connecticut state.
When registering the vehicle with the state
Anytime you are operating a vehicle.
New Connecticut driving laws
The use of all cell phones is banned for new drivers except when communicating with law enforcement or in an emergency.
Anyone convicted of abstracted driving is subjected to a penalty of one point on their driving record. Fines have also been increased, effective from 2013.
Highway work zone safety and driver responsibilities have been introduced in Driver education classroom.
Texting while driving is illegal in Connecticut.
Drivers who are convicted of driving in excess of 75 mph in a work zone will be required to attend an operator retraining program.