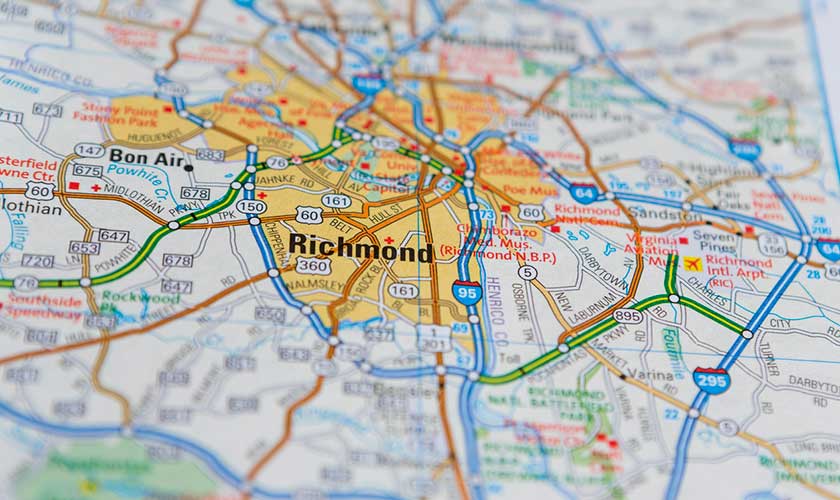 Virginia State law requires that you carry minimum amount of car insurance when you are driving your car. Failure to have this insurance can result in serious penalties that may include monetary fines. Virginia state also has a tort system meaning that if you are the one found at fault during a car accident, then you can be sued for factual damages-these are expenses associated with medical costs and property damage, economic damages(lost earning capacity and lost wages) emotional, physical pain and suffering. The State of Virginia, however, allows you to purchase personal injury protection.
The minimum car insurance requirements for the State of Virginia drivers are:
$25000 bodily injury for any person in the accident
$50000 bodily injury for all persons in a particular accident
$20000 damage liability of the property
$25000 and 50000 if the motorist is uninsured and suffers bodily injury
$20000 uninsured motorist property damage with a $200 deductible for hit and run accidents
The State of Virginia does not need you to carry additional coverage like collision, comprehensive and personal injury protection.However, if you are an owner of a property or other valuable assets, supplementing your minimum wage requirements can help you much in protecting yourself from monetary loss.
Penalties for failure to carry Virginia auto insurance
If any law enforcement officer on the road asks to produce your proof of financial responsibility or your minimum liability insurance when on the road with your car, the Virginia law requires you to produce and show it to the officer. Failure to provide the document can carry severe penalties. One likely penalty is the suspension of your driving license, and you will have to pay $500 statutory fee plus a $30 reinstatement fee for your license.
The Virginia Law provides that your insurance company should offer you a reduced premium if you are 55 years or above and you have successfully gone through an approved course for accident prevention.
Virginia car insurance premiums
The Virginia Bureau of Insurance regulates the vehicle insurance premiums in Virginia. Insurance companies are allowed to charge their premiums and award discounts based on several factors. These factors include:
The type of car you are insuring
How much you drive
Prior auto insurance coverage
Your age
Your driving record
Your marital status
Your gender
How long you have been driving
Your geographic location
Whether you use your car for business purpose or not
The Virginia law also allows insurers to consider your credit rating before determining your premiums.
New Virginia driving laws
In any State, Laws regarding driving can change anytime, and it is not any different when it comes to the State of Virginia. You should therefore ensure you are updated of any changes in the legal requirements in Virginia. Below are some laws recently enacted in Virginia and may affect your insurance coverage decisions. They include:
Virginia has banned texting for all drivers
Virginia recently banned the use of cell phones (handled and hands-free) for all novice drivers
It is a legal requirement to have Virginia auto insurance before registering your vehicle, or you will face a $500 fine.
When you are driving on Virginia roads, the use of radar detector devices is illegal. Any violator can be fined and the equipment confiscated, and this is whether the device is on, turned off or non-functional.
Beginning in 2012, people convicted of DUI for the first time must equip their vehicles with an interlock for ignition as a legal condition of receiving a restricted license