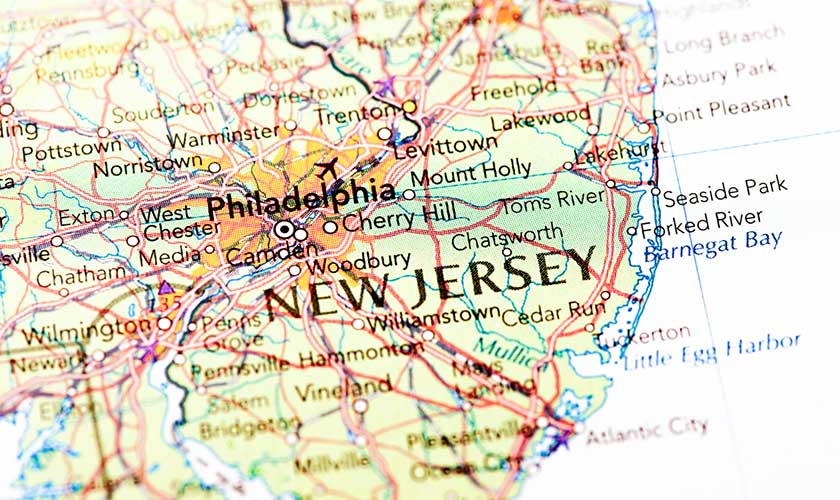 As such, driving uninsured is a misdemeanor that can result in severe penalties.
Nonetheless, New Jersey is different from other states in that it gives its citizens more options regarding the car insurance policies they can purchase.
New Jersey auto insurance requirements
Unlike in other states, drivers in New Jersey are allowed to choose between two types of policies: basic and standard. They can also choose between limited and full right-to-sue options. The relevance of the suing options is that New Jersey is among the few no-fault states. This means that instead of the driver who caused the accident being held responsible for the financial responsibility following the accident, each party has to take of their own medical expenses.
Having a policy that gives you the right to sue, ensures that the parties responsible for damages can be held liable for their actions.
The basic policy
This is the absolute legal minimum policy that a motorist can carry. Consequently, it is the no-fault, limited right-to-sue option.
Moreover, this policy does not contain a minimum body injury liability coverage, rather, it covers personal injury and property damage. Its legal minimums are:
Personal Injury Protection of $15,000 to cover you and the vehicle's occupants in the event of an accident.
Property damage coverage of $5,000 to pay for damage that you cause to another person's property.
The standard policy
This policy has higher coverage levels, thus, providing more protection. It also allows you to choose between no-fault and the right-to-sue option.
Obviously, this means that the standard policy's premiums are higher than those of the basic policy. Nonetheless, the minimum coverage you can get with a standard policy is:
Bodily Injury Liability coverage of not more than $15,000 for every person injured in the accident or $30,000 for all the injuries sustained in that accident.
Personal Injury Protection of not more than $15,000 to cover you and the occupants of your vehicle in the event of an accident.
Property Damage Liability that covers up to $5,000 for any damage that you cause to someone else's property.
While meeting the minimum requirements allows you to drive legally on New Jersey roads, these basic policies do not offer you much in terms of coverage. If, for example, the expenses resulting from the accident exceed the limits of your coverage, you will be forced to look for other ways to finance those bills. And because it is something you had not planned for, it can take a serious toll on your financial stability.
This is why motorists are advised to obtain more comprehensive policies as they will provide them with more coverage, thus offering them more protection.
Proof of insurance
The state of New Jersey requires that its drivers show their proof of insurance whenever asked for by relevant authorities. The state, therefore, has strict laws regarding driving without insurance which often results in severe penalties. If you are unable to provide proof of insurance, you stand to face:
Up to a year's suspension of your driving license
Fines between $300 and $1,000
Surcharges on renewals which can be up to $250
Community service
Repeat offenders are usually penalized even more severely with license suspension, fines of up to $5,000, and potential jail time.
Insurance companies in New Jersey are required to submit any changes done to a driver's policy to the state. Thus, the state is always aware of any cancellation, renewal, and non-renewal. Therefore, a driver who cancels their policy and does not renew it will be requested to show proof of either a new policy or the non-operation of their vehicle.
Auto insurance policies are not only useful for legal purposes, but also help take care of you in the event of an accident. To get free insurance quotes rates, call New Jersey State Auto Insurance department at (866) 845-3808