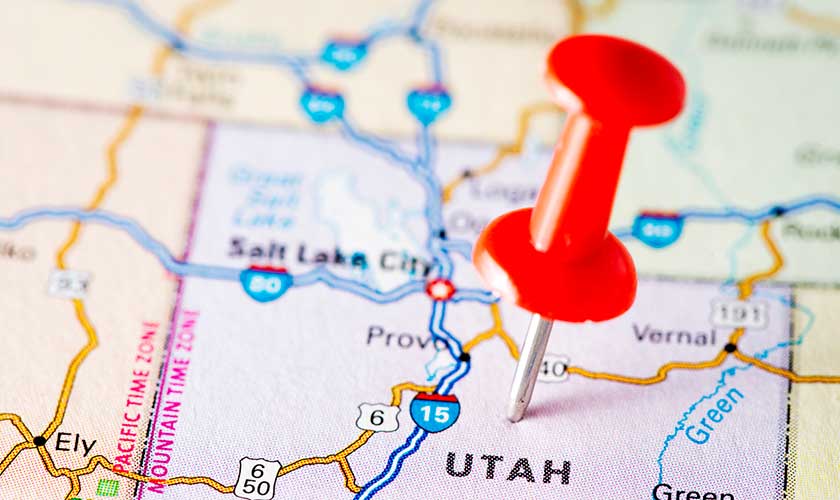 While driving in Utah, ensure that you have a copy of your insurance identity card. Failure to proof your insurance will lead to penalties like license suspension, you may be taken to jail and a fine. Utah being a no-fault state, it means that your insurance policy will cover for injury claims for a particular time in case of an accident. The challenge is, you lose some rights to sue for damages.
Penalties for failure to carry Utah auto insurance
Since you are required to carry your insurance everywhere you go, failure to comply with this agreement will lead to penalties. According to Utah's laws and regulations, driving without insurance is classified into class B crime, and the punishment for this crime is misdemeanor accompanied with a $300 fine. The penalty can go up to $1,000 and 180 days in jail. You will be aligned in court where you will be required to appear to the proceedings. In case you are convicted of driving without a license, you should carry SR-22 coverage.
Car insurance policies in Utah
The vehicle insurance premiums are controlled by the Utah Insurance Department. Insurance companies can award discounts and charge premiums depending on factors such as:
The type of car you are insuring
How much you drive
Your age
Your gender
Prior auto insurance coverage
Your geographic location
How long you have been driving
Your driving record
Whether or not you use your car for business
Your marital status
Insurers also consider your credit history that determines your premium.
Utah car insurance coverage your policy must have
Liability coverage
Being a Utah resident, you are liable to two types of liability coverage of your insurance company. The liability coverages are classified into two: bodily injury and property damage.
Property damage protects your assets if you are covered legally against an accident. This liability coverage covers damages that may be caused by a vehicle or parties of another party.
Bodily injury protects your assets if you are legally found covered for a covered accident that includes certain expenses related with bodily harm responsible for a covered accident, including certain costs associated with physical injury caused by other parties.
If you file a lawsuit because of a covered accident, the liability coverage provides legal defense.
How to get the cheapest Utah car insurance policy
While in Utah, you can lower the cost of your premiums through the following ways.
You will compare the costs of other providers of insurance policies.
Ask about the availability of discounts for better driving habits, multiple cars on one policy, anti-theft devices, driving electric and hybrid vehicles, and online
Eradicate unnecessary coverage
Confirm if you qualify for low-cost auto, insurance programs that may be offered by insurance programs.
New Utah driving laws
The laws and regulations of driving and car insurance often change. For this reason, it is your responsibility to stay with the current legal requirements in Utah. Laws regarding protection in Utah have been enacted recently, and they may affect the decisions of your insurance cover.
Drivers in Utah should not text while driving.
The definition of careless driving in Utah is moving violation as well as speeding a vehicle while you are distracted.
For novice drivers, using cell phones is banned whether handheld or hands-free.
In a car where children between 0-15 years are boarding, drivers should not smoke in the car.
The speed limit has been exceeded to 80 meters per hour on some freeways statewide since 2013.
Carrying more insurance than the mandatory minimum requirement is better. Always think about the amount of insurance that you will require the most. An individual is advised to talk to the insurance agents before settling for insurance to determine the appropriate amount for a policy.