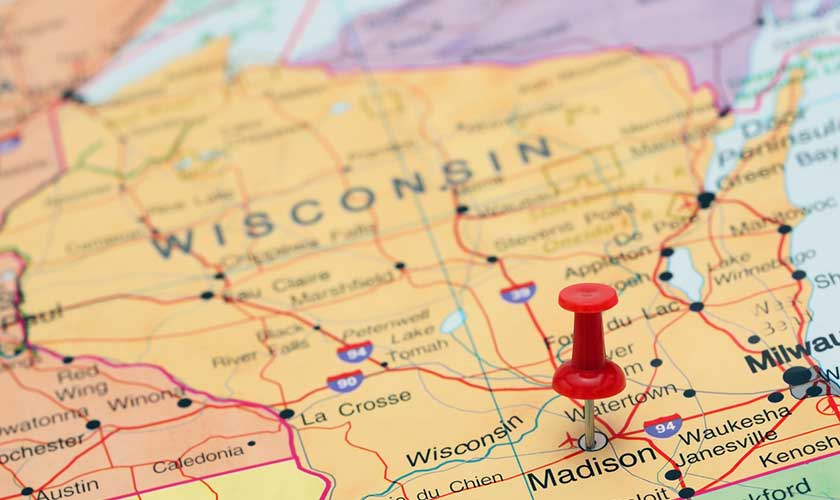 Wisconsin is a "fault" car accident state
The first thing you need to know is that, Wisconsin observes traditional fault-based system when it comes to financial losses that are associated with a crash. This includes loss of income, vehicle damages, car accident injuries, and so on.
Therefore, the person that is found culpable of the accident is responsible for every vehicle damages and injuries. This means the insurance carrier is liable for these damages up to the cover's limit.
In Wisconsin if one suffers any form of damage or injury due to a car accident, he or she can proceed in the following ways:
Filing a claim with their insurance firm, assuming the loss is covered on the policy. In this scenario, the injured person's insurance will seek a subrogation settlement of the claim with the at-fault driver's insurance company.
Filing a direct third-party claim with the at-fault driver's insurance.
Going to a civil court and filing a personal injury lawsuit against the at-fault driver.
You should know that in a no-fault car insurance state, a claimant doesn't have the above options. Once an accident occurs, one turns to personal injury protection coverage of his or her policy to cater for medical bills and other losses, no matter who caused the accident. But as a Wisconsin driver, you don't have to worry about no-fault that's within in-state accident.
Car insurance requirements in Wisconsin
It's mandatory for every Wisconsin driver to carry automobile insurance, or in some rare cases, drivers can carry financial securities such as personal funds, surety bond, and certificate of self-insurance. Car insurance policies must include at least the following amounts of coverage:
$25, 000 liability coverage- This is for injury or death of a person in an accident that is caused by the driver or the owner of the insured car.
$50,000 liability coverage- This is for the entire body injury or death liability in an accident that is facilitated by the driver or the owner of the insured car.
$10, 000 liability coverage- This is for property damage as a result of the insured car.
Liability coverage- This caters for property damage bills, medical bills, and any other drivers, passengers, and pedestrian's injury costs. Therefore, it's advisable to carry more coverage to protect yourself from financial damages in case of a severe injury. But you should know once your policy limits get exhausted, you will be financially liable. The liability coverage also covers family member driving your vehicle, or anyone driving it with your permission. Also, it includes a person that is involved in a rental car. But you should know that in Wisconsin liability coverage does not apply to your own injuries or vehicle damages. You need to have additional coverage if you are involved in your car's accident and also no one else should be included on your additional coverage.
Uninsured motorist coverage- You are also required to have uninsured motorist coverage at least $ 25.000 per person or $ 50,000 per an accident. Regarding Wisconsin Office of the Commissioner of Insurance, the coverage applies to your body injury, your family, or any occupants in your car in case you're hit by an uninsured motorist or hit and run driver.
Driving without insurance in Wisconsin
According to Wisconsin Statutes section 344.65, if anyone is caught driving an uninsured vehicle, he or she will be ordered to pay a fine not exceeding $500. Administrative penalties may also be included, which includes suspension of driver's license or vehicle registration. If you are involved in a severe accident, you may face serious consequences. To avoid such problems drive with your insurance.