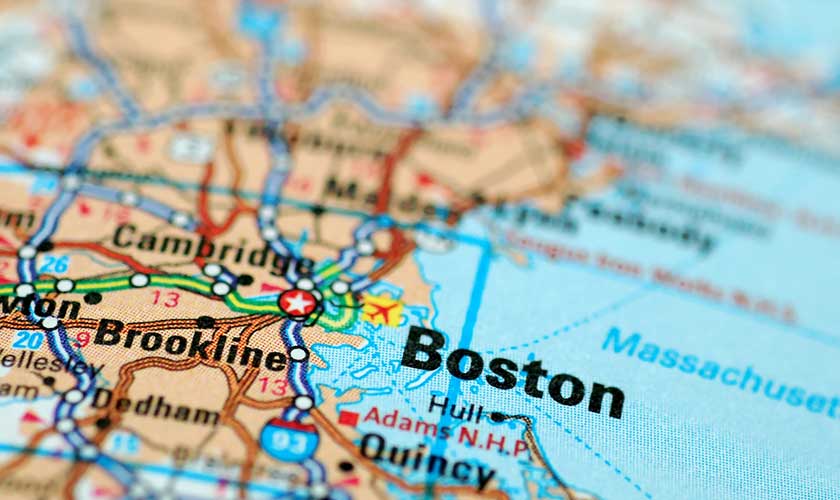 Mandatory
In Massachusetts, it is compulsory for motor vehicle owners to hold an auto insurance cover. Although each policy vary from driver to driver and from one insurance company to another, the state requires the following auto insurance bare minimums for Massachusetts motorists;
20,000 dollars bodily injury per person per accident
8000 dollars for personal injury protection
5000 dollars liability coverage for property damage per accident
40000 dollars physical injuries coverage for all persons per accident, irrespective of how many people are injured.
No-fault car insurance
Massachusetts is one of the few states that has a form of the no-fault auto insurance system. This implies that in the event of a car accident, the car insurance will pay for medical treatment and other losses incurred by those covered under the policy irrespective of who caused the crash. Unfortunately, the no-fault auto insurance policies take away some rights from the insured. For instance, the insured parties may not sue their auto insurance companies for pain and suffering nor for any other non-monetary problem resulting from a given traffic accident.
Penalties
The law requires all drivers in Massachusetts to have an auto insurance policy, carry proof of the same in the insured cars, and show it to law enforcement officers when asked to. Failure to do so can attract tough penalties such as;
One year in Jail
500 to 5000 dollars fine
Once convicted, your driver's license, registration, and plate tag can be suspended for up to 60 days.
Auto insurance premiums
The Massachusetts auto insurance premiums are regulated by the state's Office of Insurance Regulation. However, the law allows the auto insurance companies in the state to vary their premiums and award discounts depending on factors such as
The type of car being insured
The distance that a driver covers
The driver's auto insurance history
The driver's gender
A driver's driving records
The driver's age
The marital status of a driver
The geographic location of the driver
Whether the car is for personal or business use
Latest driving laws
The laws affecting auto insurance and driving behaviors do change quite frequently. Therefore, every driver has a responsibility to stay up-to-date with the most recent Massachusetts driving and insurance legal requirements. Some of the recently enacted laws that may affect your auto insurance decisions include;
The state recently banned every form of text-based communication while driving. This is because novice drivers may not use their cell phones without getting distracted.
The state's law now requires the use of child safety seats for children aged between five and seven.
The takeaway
Overall, it is apparent that holding an auto insurance policy is a mandatory requirement for all motor vehicles owners in Massachusetts. It is also evident that failure to observe this law can result in severe penalties. There are also other insurance and traffic-related laws, and observing them can go a long way in keeping you safe while driving. Remember that obeying the relevant laws can help you to pay lower auto insurance premiums and benefit from some of the available discounts.