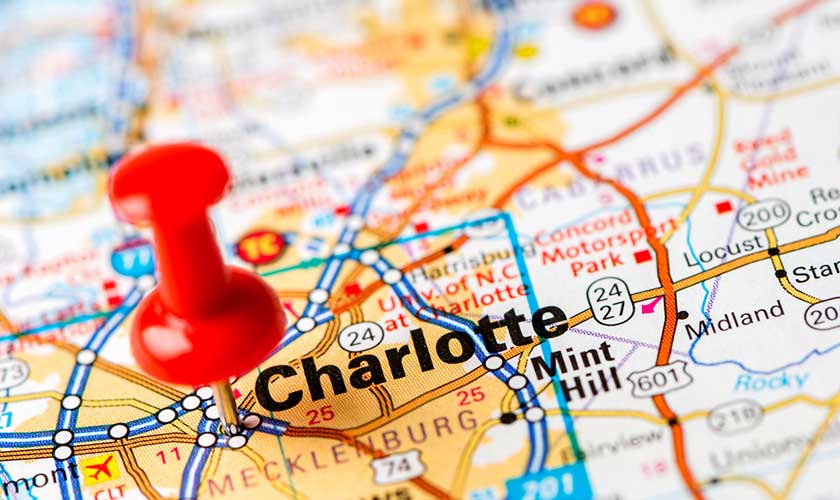 When it comes to financial responsibility for injuries and damages that arise from an accident, North Carolina is a 'fault' state. This means that the driver whose actions caused the accident is responsible for compensating all those who were harmed as a result of it.
This is why it is necessary for motorists to have auto insurance policies with them at all times. While the government requires that you have at least the most basic coverage, you can choose to increase your policy's limits so that it can give you more coverage in case of a serious accident.
The following article will discuss North Carolina state auto insurance laws and requirements:
Mandatory insurance coverage
North Carolina's auto insurance laws require that every motorist acquires at least the most basic coverage to ensure financial responsibility in case of an accident. This basic coverage or minimum auto insurance policy includes both liability insurance and uninsured motorists' coverage.
The purpose of liability insurance is to ensure that you can take care of the medical or damage bills that arise if you cause an accident. The purpose of uninsured motorist coverage is to take care of you in case the accident you were involved in was caused by an uninsured driver.
The minimum coverage you can purchase is:
Body Injury: $30,000 per individual or $60,000 for two or more people involved in the accident. Your body injury coverage, therefore, pays for the other driver's medivac bills as well as their passengers if you were at fault.
Property Damage that is 25,000 US dollars per accident for any damage to the other motorist's vehicle and property if you were the cause of the accident.
Uninsured Motorist Coverage: As mentioned earlier, this usually comes into play if you get into an accident caused by an underinsured or uninsured driver. Under normal circumstances, the other driver's Body Injury and Property Damage coverage are what pays you if they were at fault, however, with uninsured motorist coverage, your insurer assumes the other party's role and pays you out. This coverage is divided into Uninsured Motorist Bodily Injury and Uninsured Motorist Property Damage. Their minimum limits are $30,000 for bodily injury and $25,000 for property damage.
Optional coverage
While you pay less with minimum coverage, in the event of a serious accident, the basic coverage's limit will be exhausted first, and you will have to finance the bills yourself if you were at fault. This is why drivers usually choose to enhance their protection by opting for higher liability limits than the legal minimum.
Proof of insurance and penalties
Any motorist in North Carolina should not only have auto insurance but must also be prepared to provide proof of the same if asked by the authorities.
Moreover, insurers in North Carolina are expected to notify the Department of Motor Vehicles (DMV) whenever a policy is cancelled or lapses. The driver is then given a notice informing that they have 10 days to provide proof of storage or sale of their car, or of a new policy.
For those with a lapse in their coverage, the state charges a fine of $50 for first offenders, $100 for repeat offenders and $150 for third-time offenders. Also, motorists who do not respond within the stipulated 10 days get their vehicle registration suspended for up to 30 days in addition to a $50 fee for reinstatement.
When requested by a police officer, a driver must provide proof of insurance. Lack of proof is treated as a misdemeanour and results in charges that are determined by a criminal court. These penalties can either be fines, the suspension of your registration, or even jail time. Penalties become increasingly harsh with each subsequent conviction.
The importance of having auto insurance cannot be overstated. It not only helps you offset bills if you were at fault, but it also helps you avoid run-ins with the law. Are you looking for affordable auto insurance in North Carolina? Talk to us, and we will be glad to help.