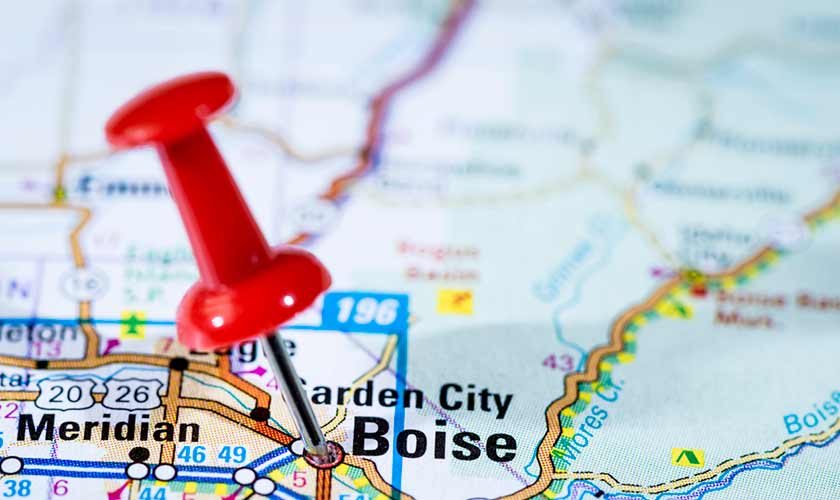 All Idaho drivers are required to purchase liability insurance coverage which is intended to protect you and the people you might accidentally injure while driving. It provides compensation for injury or property damage brought about by accident.
The minimum amount of auto insurance that drivers in the state of Idaho require is:
Uninsured/Underinsured motorist coverage of $25,000/$50,000.
Property damage liability insurance of not less than $15,000.
$25,000 bodily injury per person per accident.
$50,000 bodily injury insurance for all persons per accident.
Idaho State does not require a driver to carry additional insurance coverage like personal liability or collision and comprehensive coverage with him in the vehicle, but most drivers carry more than the bare minimum that the state requires. This is because the State law provides that your assets and bank accounts are accessible to any person you injure in an accident if you do not possess sufficient insurance coverage.
Drivers in the state of Idaho are obligated by law to purchase uninsured/underinsured motorist coverage of not less than $25,000 per person and $50,000 per accident to protect the drivers against dangers or hazards that are caused by motorists that are not insured or have insufficient insurance coverage. This coverage steps in to compensate you if you are involved in an accident with an uninsured or underinsured motorist. However, by the issue of a formal rejection in writing, this coverage that is automatically issued when you purchase your insurance can be declined.
Collision and comprehensive coverages that are not an obligation from the state laws of Idaho are necessary if you want to protect the value of your vehicle. This is especially useful if you took up a loan to purchase your vehicle. Collision insurance provides compensation for your vehicle when you have been involved in an accident with another vehicle or object, and you are at fault. Comprehensive insurance, on the other hand, compensates you when your vehicle is damaged by miscellaneous causes such as fire or vandalism.
Proof of insurance and financial responsibility
The State of Idaho requires you to maintain proof of insurance and financial responsibility and present it in the following instances:
When requested by a law enforcement officer.
When you are involved in an accident.
This means that the law requires you to carry documentation that proves your insurance coverage and financial responsibility every time you are operating a motor vehicle.
The documentation used to prove insurance and financial responsibility are:
Insurance ID Card
Indemnity Bond Proof.
Self-Insurance Proof.
Failure to show proof of insurance coverage and financial responsibility when you are requested to do so by a law enforcement officer results in harsh punishment by the state.
Penalties for failure to produce auto insurance coverage in Idaho state
The penalty you will get if you are found not to have the state-mandated insurance in Idaho will depend on whether you have been convicted of a similar offense before and the circumstances for which the law enforcement officer felt it necessary to request you to provide proof of coverage.
For a first-time offender, the penalty will be a fine ranging from $75 which is the minimum amount that can be charged to a maximum of $1,000. You will then be requested to provide proof of financial responsibility for up to a whole year.
When a driver who had been convicted before fails to provide proof of auto insurance coverage, the offense is considered a misdemeanor and the driver will receive a penalty of a fine of up to $1,000 or a jail term of up to 6 months.