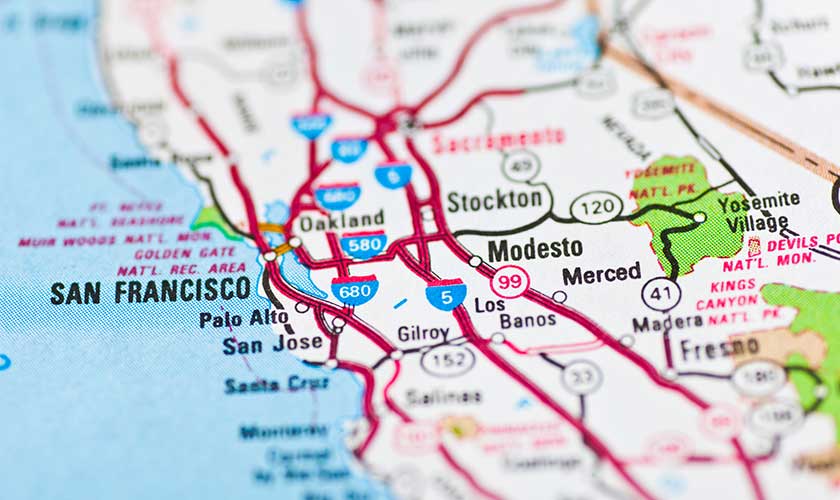 In the state of California, you must show financial responsibility of your vehicle in the case of damage or injury. Financial responsibility is determined by purchasing car liability insurance. If you fail to have liability insurance, or are not able to show adequate proof of insurance, then you can be fined, with your license being suspended. In some repeat offenders, their vehicles could be impounded.
California uses a traditional type of fault system when it comes to liability. That means that the person who caused the accident is financially responsible. For those who have suffered from an accident, California state auto insurance law endows several options to the injured party. After an accident, if you've suffered an injury as a driver, passenger, or simply a passerby pedestrian, you can be made whole by:
Filing a claim under your own insurance company. Keep in mind that you'll need to have the right type of insurance for this to be a viable option.
Pursue a third-party claim through the insurance company of the person who caused the accident.
File a personal injury lawsuit with the help of a public or private lawyer against the person who caused the accident.
How is it different from a "no-fault" car insurance state? In a no-fault state, every driver is required to file a claim with their insurance after an automobile accident, regardless of who caused the accident. The limited tort option also restricts the right to sue. As of 2019, there are 12 states that utilize the no-fault insurance system, these states include Florida, Michigan, New York, New Jersey, and Pennsylvania. Hawaii, Kentucky, Kansas, Minnesota, Massachusetts, Utah, and North Dakota are also deemed no-fault states with a monetary threshold.
Minimum liability insurance in California
Minimum liability car insurance is dictated by California to compensate drivers, passengers, or pedestrians who have suffered from a car accident caused by you. The minimum amounts of coverage are:
Injury or death to one person in an accident: $15,000
Injury or death to more than one person in an accident: $30000
Property damage: $5000
Keep in mind that these requirements are only for liability car insurance. It is recommended that you have additional coverage to protect you in a serious car crash that results in significant injury or destruction of property. If an accident exceeds these policy limits, you'll be in the hook for any excess debts.
FAQ California state auto insurance laws
Will insurance kick in, even if the policyholder isn't driving the car? If a family member is driving your car and they're in an accident, your insurance coverage will still kick in. The insurance is tied to your car, not the person driving the car.
Can a rental car be covered by my insurance? Depending on the terms and conditions, your rental car is also covered.
Are there other types of vehicular insurance required in California? Liability insurance coverage is required; however, there is secondary insurance that isn't required but is recommended for more comprehensive protection. These include collision coverage, uninsured and insured motorist coverage, and no-fault insurance. It's worth noting that some car loan lenders require that you have comprehensive coverage, which may also include collision coverage.
Complying with California's other car accident laws
California also has other options to ensure that you comply with the financial responsibilities of operating a vehicle on a road. Car owners can also make a deposit of $35,000 to the DMV or obtain a self-insurance certificate. The majority of drivers obtain traditional car insurance since it is more affordable, and superior in its coverage.