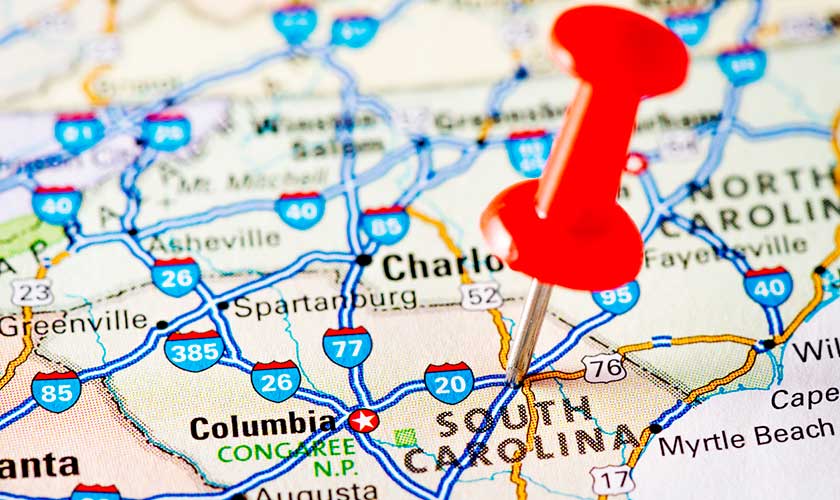 What are South Carolina state auto insurance laws?
The law is in place to ensure every road user is financially responsible. Currently, drivers have an option to request an exemption from this requirement if they meet specific requirements and specifications. When you drive your vehicle in this state, you must carry uninsured motorist coverage and liability insurance for bodily injury and property damage.
Before driving your car, you should ensure that your current insurer has entered your data into South Carolina's Automobile Liability Insurance Reporting system. During your car registration at the state's Department of Motor Vehicle, they will verify your coverage amount as well as your insurance status via the ALIR.
When the state's law enforcement officers request your proof of insurance, you should provide them with your insurance identity card. Also, you can show them your certificate of deposit or bond.
South Carolina minimum liability coverage
Liability insurance helps you compensate other road users when you cause an accident. However, it only pays up to certain limits. In South Carolina, you can be sued for injuries and damage if you do not have enough liability insurance. That is why it is always wise to purchase more than the required minimums. In this state, a driver must have minimum liabilities of at least:
$50,000 per accident for the bodily injury.
$25,000 per person for the bodily injury.
$25,000 per accident for any property damage.
Uninsured/underinsured motorist coverage
Uninsured motorist coverage in South Carolina provides protection if the at-fault driver does not have sufficient auto insurance. It will pay up to the policy limits if you're involved in an accident with an uninsured/underinsured driver. The State of South Carolina requires all drivers to have uninsured and underinsured motorist coverage.
No-fault insurance
South Carolina isn't a no-fault state which means that no-fault insurance is not required. The person who is at fault for causing the crash is responsible for the resultant harm and injuries.
In South Carolina, a person who suffers any type of damage or injury as a result of the crash can proceed to file a personal injury lawsuit, a third party claim with the at-fault motorist or a claim with the insurer.
Personal injury protection
In South Carolina, personal injury protection helps you pay for all medical costs for you and your passengers. The State's auto insurance law requires you to have a minimum underinsured or uninsured motorist coverage of $30,000 per accident and $15,000 per person for bodily injuries caused by an uninsured driver.
South Carolina SR-22 requirements
If you commit a traffic offence and your driver's license is revoked, you will need the SR-22 to prove your financial responsibility. The State of South Carolina requires all motorists who have been convicted of traffic offences to carry the SR-22 form for at least three years.
South Carolina DUI laws
In South Carolina, driving while under the influence of drugs or alcohol is a serious offence, and motorists who commit this traffic offence face severe penalties under the state DIAC or DUI laws. The state outlaws any individual from driving with a blood alcohol content of 0.08 percent or higher.
The first offence can lead to 30 days of jail time and a fine of $400 as well as a six-month driver's license revocation. Second-time offenders face jail sentence of up to one month, a one-year license revocation or a fine of up to $5,100.
The third-time offenders face jail time of up to three years, a fine of up to $6,300 or a two to four-year driver's license revocation, while the fourth and subsequent offenders face jail time of up to five years and permanent license revocation.