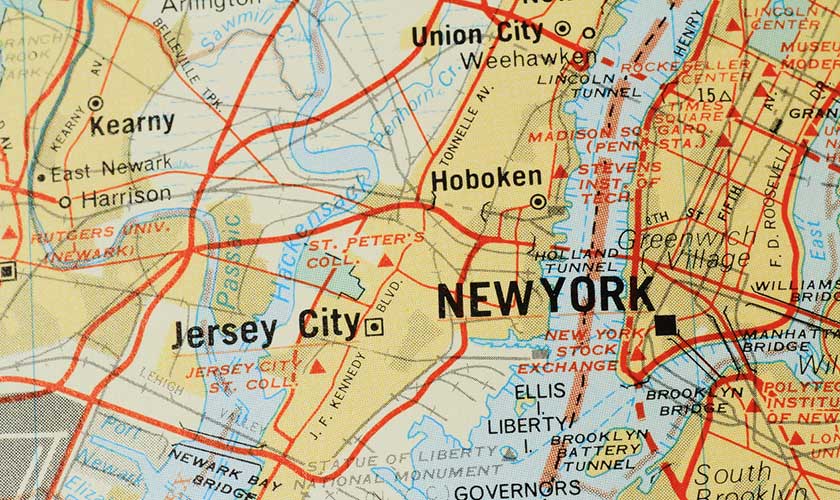 In New York, there are two different types of car insurance that every driver must have on them at all times while driving their vehicle:
Damage Liability Insurance
Bodily Image Liability
Other additional insurance coverage includes:
Coverage for accidents involving bodily injuries sustained by uninsured motorists
Insurance policy for personal injury protection
In New York, auto insurance regulations are strongly enforced. Before registering your car, the state requires that you have proof of vehicle insurance. The coverage policy must be purchased from an authorized insurance company which has certification from the New York Department of Insurance. That said, you cannot be issued with a license plate before applying for car insurance.
Minimum financial requirement
The state minimum for car insurance liability are as follows:
$25,000/ $50,000 for bodily injuries caused per person in every single accident you cause.
$10,000 for any property or vehicle damage as a result of a crash.
$25,000/ $50,000 for bodily injuries sustained by uninsured or underinsured motorists.
$50,000 personal injury protection
It is critical to note that these are the standard state requirement for car insurance liability. It is advisable to not only fulfill them but to exceed the minimum required amount. In most cases, serious accidents can exhaust the minimum amount. By raising your premium amount, you'll drive your car knowing that you're covered when you cause a severe accident.
Additional auto insurance coverage
Other auto insurance liability policies you should have in New York are Comprehensive and Collision Insurance. The two are typically categorized as one, but they cover different situations. While a collision policy covers repairs and vehicle replacement when the car is involved in an accident, comprehensive cover deals with damages caused by non-collision cases. These can be natural disasters like floods, earthquakes, theft, fire damage among others. A comprehensive cover is critical in New York because a car gets stolen every 26 seconds in the city. Obtaining the comprehensive cover hedges you against any financial implications. Additionally, it allows you to choose a deductible amount which you'll pay when making a claim.
The deductible, in this case, is a double-sided coin. The higher the deductible amount, the less the rates you'll pay per month, but you'll be forced to meet the deductible requirement.
New York: a "no-fault" car insurance state
The state of New York follows a No-Fault car accident system. It means that your insurance provider will cover any injuries or damages you sustain during an accident regardless of the at-fault party.
The state's no-fault system was put in place to offer affordable car insurance coverage, minimize claims and alleviate legal suits including personal injury cases. Nonetheless, the state also provides that: If you're involved in a serious accident resulting in severe injuries, you can file a personal injury lawsuit, but under the guidance of your insurance provider or a professional attorney.
Penalties for driving without insurance in New York
According to the New York Vehicle and Traffic Code, once your car insurance policy is terminated or canceled, the vehicle owner must submit the vehicle's registration documents including the license plates. Failure to comply results in a fine or jail term.
If an individual is caught driving an uninsured vehicle or allows another individual to operate the car, their driving privileges can be suspended for up to 12 months.
Driving without insurance is a traffic offense which is punishable by law. It is a civil infraction that calls for a fine ($150-$1,500) or a jail sentence of a minimum of 15 days.
Dealing with the financial costs of repairing a damaged car and the bodily injuries sustained during an accident usurps a lot of cash. It is advisable that you purchase insurance coverage, which is a requirement by the New York State.