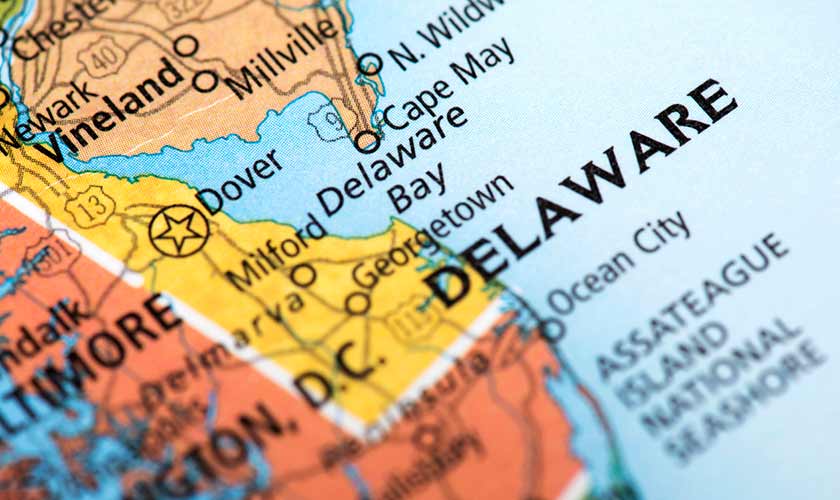 Delaware minimum insurance requirements
The state of Delaware requires you to carry a minimum amount of car insurance. Failure to do so can result in severe penalties that may include huge fines and spending time in jail. Owning the minimum insurance coverage shows financial responsibility. It ensures that the driver can cover all the damages that are caused by the vehicle accident.
The minimum auto insurance requirement for Delaware drivers is:
Bodily Injury (BI) Liability: $25,000 per person / $50,000 per accident
Property Damage (PD) Liability: $10,000 per accident
Personal Injury Protection (PIP): $15,000 per person / $30,000 per accident
While these amounts indicate the minimum amount of insurance coverage you require, you should consider adding more coverage, as damage that goes beyond these limits could require you to pay out-of-pocket in case of an accident. The amount of liability you should cover depends on the assets you have at risk in the case of a lawsuit. Other optional Insurance Coverages you may consider include:
Uninsured motorist bodily injury (UMBI):
If you have uninsured or underinsured Bodily Injury coverage, your UMBI policy is activated, once you crash into another party that does not have insurance or only carries a small amount of UMBI.
Collision coverage
This coverage pays for damage to your vehicle from a collision with another moving object, usually another vehicle.
Comprehensive coverage
Whether a branch fell off a tree and broke your rear window or someone stole items from your vehicle? Comprehensive covers the costs of repairing or replacing your vehicle.
Penalties for failure to carry Delaware auto insurance
A driver in Delaware State must possess a valid Delaware insurance identification card or carry it in the car and shall produce the card when requested by the police officer or other parties involved in an accident with the insured. Insurance from other states will not be accepted
Driving without insurance cover attracts a fine of $1,500 for the first offense, $3,000 for the second and subsequent offenses as well as a six-month suspension of driving privileges.
Additionally, the Division of Motor Vehicles in Delaware State regularly audits cars for insurance compliance. Failure to properly insure you car attracts huge fines and may result to driver's license suspensions. Before cancelling your car insurance for any reason, you must surrender the license plates to the DMV. The license plates will be returned at no charge once proper insurance is acquired and the vehicle registration has not expired.
Delaware vehicle insurance premiums
The Delaware Department of Insurance regulates car insurance premiums. Insurance providers are allowed to set premiums and offer discounts based on the following factors:
The type of car
Prior auto insurance coverage
How much you drive
Driving record
Age
Gender
Marital status
Geographic location
How long you've been driving
Whether or not you use your car for business
Delaware also allows insurance providers to consider the client's credit history while determining premiums.
Delaware is a "fault" car accident state
Delaware uses the "fault" system when it comes to financial compensation for injuries, vehicle damage, and other losses arising from a car accident. This means that the person who is at fault for causing the crash is responsible for compensating anyone who suffers harm as a result of the accident.
For additional information contact Delaware Department of Insurance at https://insurance.delaware.gov/ and the Delaware Division of Motor Vehicles.