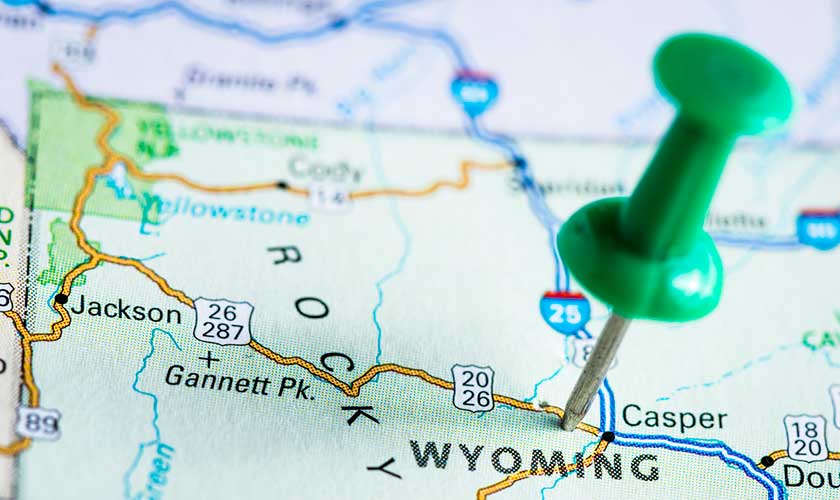 $25,000 per person to cover bodily injury
$50,000 per accident to cover bodily injury
$20,000 per accident to cover property
Since it is a fault-based state, Wyoming requires the at-fault driver to be responsible for the costs of property damage, lost income, and bodily injury following an accident. Their insurance provider will absorb the expenses up to the limits of the insurance holder.
When making a claim after a car accident, one can use the following three ways;
They may file a claim with their own insurance company. The insurance company will pursue the at-fault driver's insurance provider for compensation.
They may file a third-party claim with the at-fault driver's insurance provider
They may file a lawsuit in a civil court
Uninsured/underinsured motorists coverage
This coverage option is not required by the state but it is a great way to provide additional compensation. It provides drivers with coverage in case of an accident where the at-fault driver has little or no compensation.
Collision and comprehensive
These are additional insurance coverage options. They are not required by the law but they offer extra protection. Comprehensive insurance protects a driver from financial obligations in case of risks such as theft, fire, vandalism, and other non-collision accidents. Collision insurance helps drivers pay for the cost of replacing or repairing their cars in case of a collision accident.
Driving without insurance
Drivers who do not have proof of insurance may be convicted according to Wyoming Statues section 31-4-103. They may go to prison for a period not exceeding six months or pay a fine of $500 to $1,500.00. In some instances, drivers may face both imprisonment and fine.
Those who are found driving without insurance for the second time are required to deliver their vehicle's license plates and registration to the treasurer of the county where they were issued. They may not get them back until they provide proof of insurance.
The consequences are even worse if a driver without insurance is at fault during an accident. The law requires them to pay for the medical expenses and property damage following an accident out of pocket. Their driving privileges may be suspended and they have to file an SR-22 as proof of financial responsibility filing offered by an insurance provider. Drivers are usually required to hold the minimum insurance for three years.
The law and proof of payment
Wyoming uses an electronic system to verify payment of insurance. Getting the right type and amount of insurance is not enough if a driver is unable to provide proof when asked by an officer of the law. Drivers may also be required to provide proof of payment at the scene of an accident.
Drives may provide proof of payment in physical or electronic proof as plenty of insurance companies now have apps.
If a driver is unable to provide proof of insurance upon request they may be given seven days to provide it. If they are unable to do it, they may face up to six months in jail or pay a fine of up to $750.
Wyoming teen drivers
The state has a graduated driver licensing program which is meant to help teen drivers develop their driving skills while they continue to drive responsibly. There are different steps and they need to graduate through each one.
Learner's permit
Wyoming has two types of learner's permits. The Restricted Learner's Permit is available from the age of 14 to teens who;
Need a license to work in their parents' businesses
Live five or more miles away from school
Work 10 or more hours per week at a job that is over five miles from home.
The Regular Learner's Permit is available from the age of 15. With this permit, teens can drive under the supervision of a licensed adult.