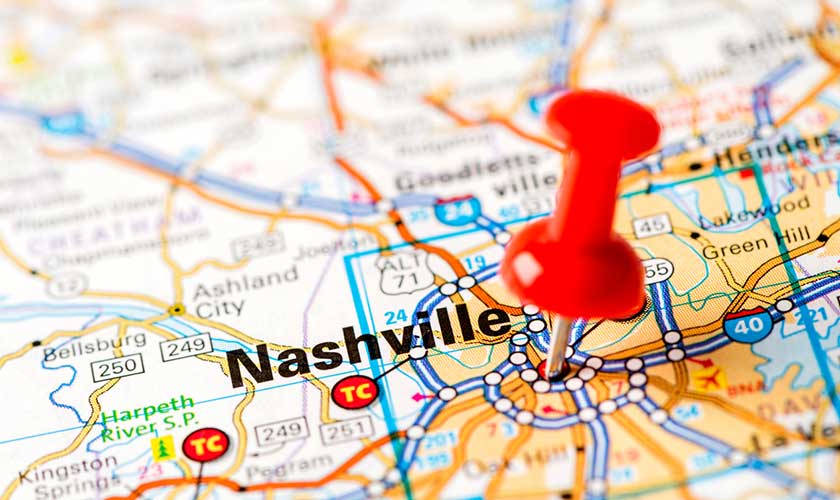 In Tennessee, a person who has suffered an injury can choose to file a claim with their insurance provider, file a claim with the 'at fault' driver's insurance company or file a lawsuit in civil court against the driver. In Tennessee, you are required by law to carry proof of your insurance and present if asked by a law enforcement officer.
Driving without car insurance is considered a Class A misdemeanor with a $100 first offence fine. Moreover, if you drive without insurance and cause an accident that leads to injury or death, you will be charged with a $2500 fine and can serve up to a year in jail.
Tennessee minimum liability coverage
Tennessee state law requires every driver to carry a minimum amount of car insurance. If you do not comply, you are liable for hefty fines or jail time, maybe both. Vehicle liability coverage will cater for medical bills, property damage bills and harm to pedestrians. Despite there being a minimum liability coverage, drivers are better going for maximum coverage in case of serious crashes that end up in extensive damage or death since without enough liability coverage, drivers are personally on the hook for financial reparations. The required minimum liability coverage limits are:
$25,000 for death or bodily injury per person per accident by the at fault driver.
$50,000 for death or bodily injury of all persons per accident by the at fault driver.
$15,000 for property damage per accident by the at fault driver.
$15,000 for property damage by an uninsured motorist.
$25000 -$50000 for bodily injury by an uninsured motorist.
Tennessee State Laws do not require drivers to purchase additional coverage such as personal liability insurance, collision insurance or comprehensive insurance. Such coverage is undertaken by those who want to protect themselves from loss of assets or money in case of extreme damage.
Uninsured/underinsured motorist coverage
To receive underinsured or uninsured motorist coverage policy in Tennessee, you will have to provide your insurance company with a letter from the other driver's insurance policy as confirmation that they were indeed underinsured.
No-fault insurance
Tennessee does not have a no-fault insurance protection policy.
Personal injury protection
Tennessee does not have Personal Injury Protection.
Tennessee DUI laws
Drinking Under the Influence is illegal. The minimum Blood Alcohol Concentration (BAC) allowed while driving is 0.8 and going over that will result in penalties. A BAC of 2.0 is extremely high and will result in extended penalties. Tennessee has a mandatory jail sentence for first time DUI offenders. With a BAC of 0.8 – 2.0 it is a minimum of 48 hrs while over 2.0 warrants a minimum of 7 days jail time. Your license will be revoked for a year and you can serve a jail time of up to one year with a $350 -$1,500 fine.
For a second time DUI you will spend a minimum of 45 days in jail with a maximum of up to one year. Your license will be revoked for two years and there is a mandatory fine of $600-$3500.
A third DUI warrants a minimum of 120 days jail time and a maximum of one year. You can pay $1,100-$10,000 in mandatory fines and your license will be revoked for 6 to 10 years with no restricted driver's license.
Enhanced penalties result from vehicular assault or vehicular homicide. The former is where you injure someone while drunk driving and the latter where you kill someone while drunk driving. Penalties include hefty fines and 2 to 30 years of jail time.
SR-22 filings
In Tennessee, to reinstate your license after a DUI, your insurance company must file an SR22 with the DMV. An SR22 verifies that you have met Tennessee's minimum liability requirements for at least 3 years.