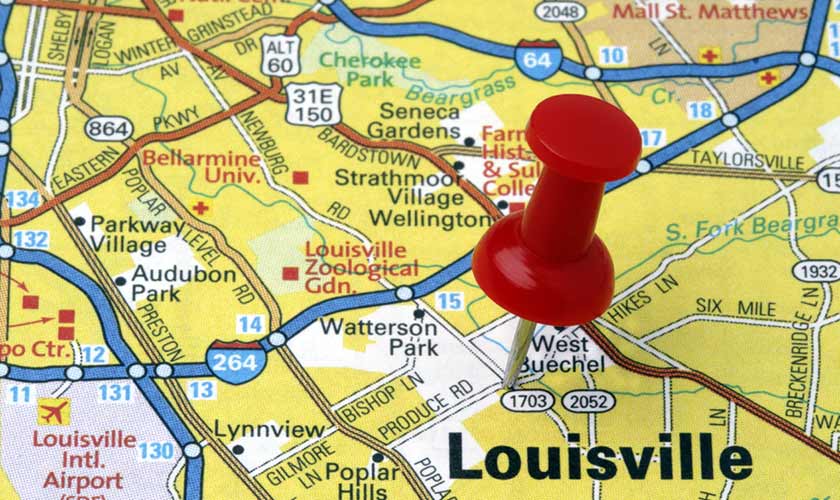 Drivers need to prove that they possess the required minimum liability insurance to pay for either another person's bodily injuries or damage to property in case they are involved in an accident.
In the State of Kentucky, the laws require motorists to have their motor vehicle insurance ID with them all the time. If a law enforcement officer requests for proof of auto insurance and they can't produce it, they risk being arrested and fined up to $500.
Kentucky minimum liability coverage
As required by the Kentucky auto insurance laws, the liability coverage amounts are:
$25,000 per accident for property damage.
$10,000 per accident for personal injury protection.
$25,0000 per person or $50,000 per accident for bodily injury to third parties.
However, motorists should understand that these are the minimum requirements set by the State of Kentucky. Insurance professionals recommend that drivers get more than the mandatory minimum requirements, especially when they have assets that they need to protect. These minimum requirements haven't kept pace with the skyrocketing expenses of car repairs and medical care.
Also, they should understand that getting the liability coverage alone will not protect them in case of any damages to their car. Motorists should consider adding collision and comprehensive coverage to their policy.
These two additional policies provide them with extra protection for any repairs and car replacement. Collision pays for all damages that may result from an accident while the comprehensive coverage protects non-collision incidents such as a tornado or fire outbreak.
Uninsured/underinsured motorist coverage
Kentucky doesn't require drivers to carry uninsured/underinsured motorist coverage. The uninsured motorist auto insurance is available, however, and it is an excellent idea to have it just in case the worst happens and the other driver isn't insured or underinsured.
No-fault insurance
Kentucky is a no-fault state which means that every licensed car insurance provider is expected to pay the policyholder's hospital bills if they are involved in a road accident regardless of who is at fault.
In the State of Kentucky, no-fault coverage takes the form of personal injury protection (PIP). The personal injury protection policy is mandatory and will pay up to $10,000 for lost wages, medical bills and any expenses resulting from a policyholder's accident injuries.
Personal injury protection
Personal injury protection coverage is mandatory under the Kentucky auto insurance laws. This is simply an extension of the regular car insurance that covers lost wages, medical expenses and other financial losses that may arise when a motorist is involved in a crash.
Kentucky SR-22 requirements
SR-22 isn't an insurance policy but a safety responsibility certificate written by the driver's auto insurance provider, indicating that they carry the minimum liability coverage needed to drive in Kentucky. Drivers need this form whenever they wish to reinstate their driver's license after conviction relating to traffic offences. Kentucky is among the few states that don't have mandatory SR-22 insurance requirements.
Kentucky DUI laws and penalties
The state's DUI laws prohibit drivers from being in physical control of a car while they are under the influence of drugs, alcohol or other intoxicants. They can easily be arrested and arraigned in court to answer to DUI charges when they are found driving with a blood-alcohol content of 0.08% or more.
First-time offenders pay a fine of between $200 and $500 or a jail term of up to 30 days. Second-time offenders pay a penalty of between $350 and $500 and face a possible jail term of up to six months.
Third-time and subsequent offenders pay a fine of up to $1000 and risk a jail term of up to one year. Motorists charged with DUI and found guilty also risk having their license revoked for up to one year and face up to ten days of community service.