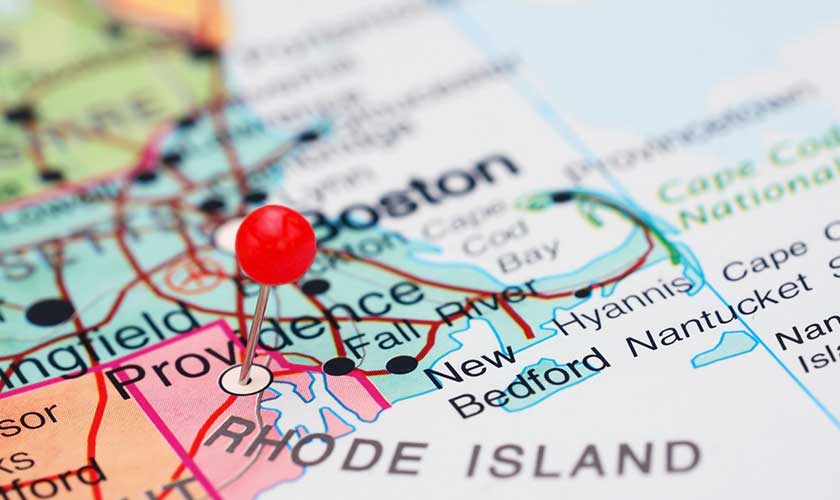 It is mandatory
Inasmuch as having auto insurance coverage is a matter of common sense, it is also a mandatory legal requirement for all car owners in Rhode Island. The minimum car insurance coverage requirements are;
50,000 dollars bodily injuries cover for all persons per accident
25,000 dollars physical injuries cover per person per accident
25,000 dollars cover for property damage liability
50,000 dollars/25,000 dollars coverage for underinsured or uninsured motorists
3,000 dollars coverage for medical payments
The liability coverage pays for property damage, medical bills, and other costs incurred by passengers, drivers, and pedestrians as a result of an accident.
Rhodes Island has a "fault" car insurance system
When it comes to financial responsibility for losses resulting from motor vehicle accidents, the Rhode Island State uses the traditional fault-based insurance system. This implies that in the event of a crash, the driver at fault takes responsibility for the resulting losses. From a practical point of view, the insurer of the driver at fault only absorbs the losses to the extent of the policy limits. Fortunately, under this system, the affected parties can sue their insurance companies for pain and suffering and other non-monetary losses resulting for an accident.
Auto insurance premiums
The law allows Rhodes island auto insurance companies to offer discounts and vary their premiums depending on factors such as;
Distance covered by a driver over a given period
Type of Car insured
Age of the driver
Gender of the driver
The marital status of the driver
Experience of a driver
The driving record of a driver
Geographical location of a driver
Whether the car is for personal or commercial use
Penalties
The law requires all drivers in Rhode Island to hold an auto insurance policy, carry of proof of the same in their vehicles, and produce it when requested by the law enforcement agents. Failure to do so can attract severe penalties, which include;
A fine of 100 to 500 dollars and three months Licence/registration suspension for first-time offenders
A 500 dollars fine and six months License/registration suspension for second-time offenders
A 1000 dollars fine and one year license/registration suspension for third=time and subsequent offenders
New driving laws
The laws about auto insurance and driving in Rhode Island are quite dynamic. Therefore, drivers have a responsibility to check for updates regularly because ignorance cannot serve as their defense. Some of the recently enacted laws in this area include;
Ban on texting while driving for all drivers in Rhode Island
A ban on the use of handheld and hands-free cell phone devices for novice drivers
The state has enacted the Click It or Ticket law, which effectively made driving without a seatbelt a primary offense.
The takeaway
Overall, it is apparent that in Rhode Island, having auto insurance policy is a mandatory requirement for all drivers. Failure to hold one can attract severe penalties. It is also evident that there are other laws affecting auto insurance and driving in general. Observing these laws can keep you safe on the road in addition to putting you in good books of the auto insurance companies, which can go along way on reducing the cost of your car insurance.